the littlest loves in my life
so i am fully aware of the ridiculousness of
a) taking pictures of this little display, and even moreso
b) posting said pictures here
but whateves
my mom has always been great at creating childhood magic by giving and/or sending a little somethin for each holiday.
so as this is reminiscent of my own childhood, and something i want to always do for my kids, i'm recording my efforts here.
my mom also sent fun holiday care packages to us kids when we were out of the country serving as missionaries for the
LDS church
.
and even now she sends custom made cards to each of the grandkids every holiday
and to all of us for each birthday with money inside. i mean, snail mail!?!?
now that's childhood magic, people!
so although darek laughed at me,
i shopped and then displayed the goods on the eve of valentine's whilst my kids slumbered
so that the wee cheribs would awake and feel the love all the live long day
oh and also in regards to ridiculousness
c) i didn't even get pics of my kids with the goods
just the goods
mom fail
moving on
the goods
ps ~ my mom's snail mail cards are included
magic

large



medium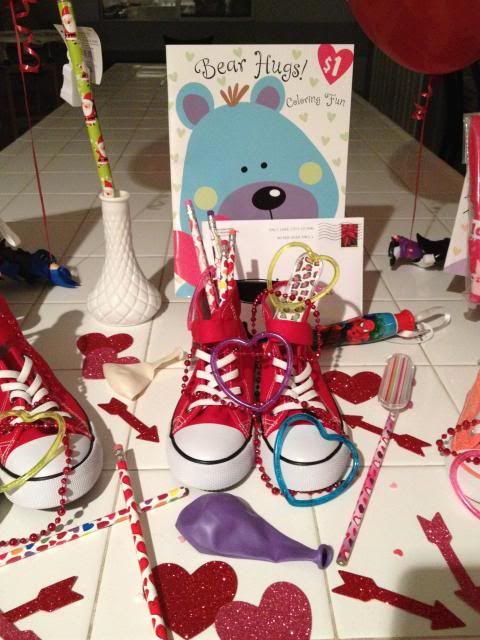 small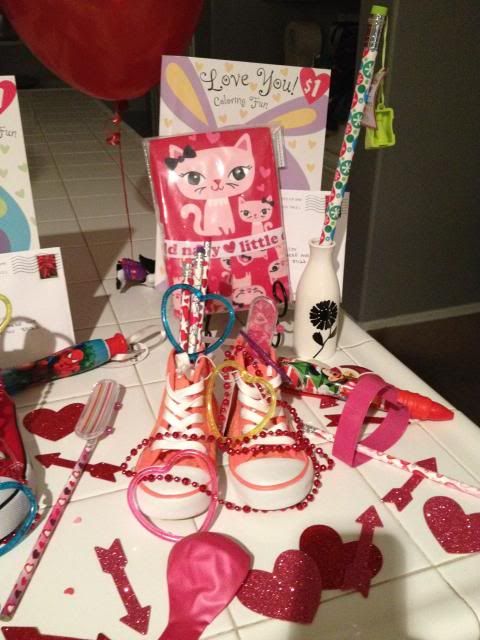 oh wait!
my favorite part is that time when i forgot to include a few things in the kids' stockings at christmas
so i included them here. haha!
MERRY VALENTINE'S DAY y'all!

oh and speaking of all the live long day
lil kennedy wore her new lovey dove kitty jammies all the live long day
and then thru the night
and perhaps another live long day after that
but then she had a bath
so it was all good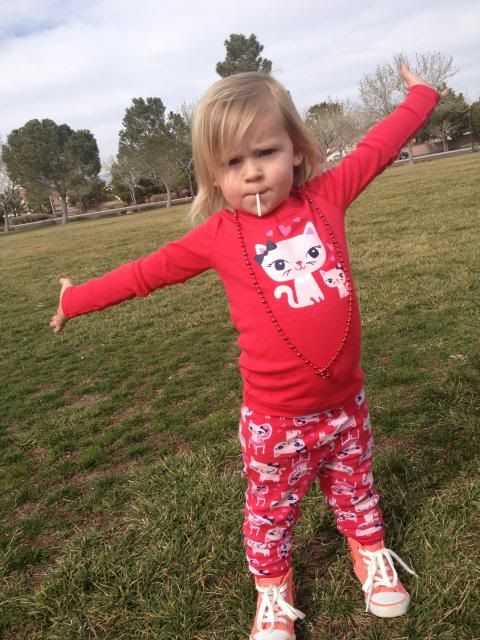 i love you, you sweet tiny souls
thank you for bringing more love to our lives then we could ever imagine
.x.o.x.o.x.