kennedy had several different costumes this year
each event warranted another costume
but the only one i really spent time creating was this little tinkerbell number
and sadly, this is the only picture i got of it!

whilst she ran away from me
and after she pulled her poof from her hair
and her wings from her back
#momfail

she was a little dancer while trick or treating at beck's preschool

beck had zero interest in dressing up. i think since my kids dress up all the time he doesn't realize that halloween is like extra special dress up.
he went to school in totally normal clothes. i packed a few batman-ish things in case he saw his classmates fully bedecked and felt sad.
not a chance. he went through the whole party normal-clothed and only let me slip on this batman shirt and cape as the trick-or-treating began
...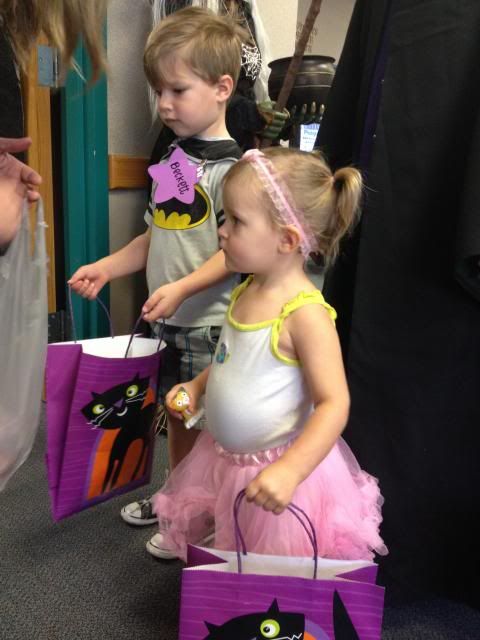 hefting her loot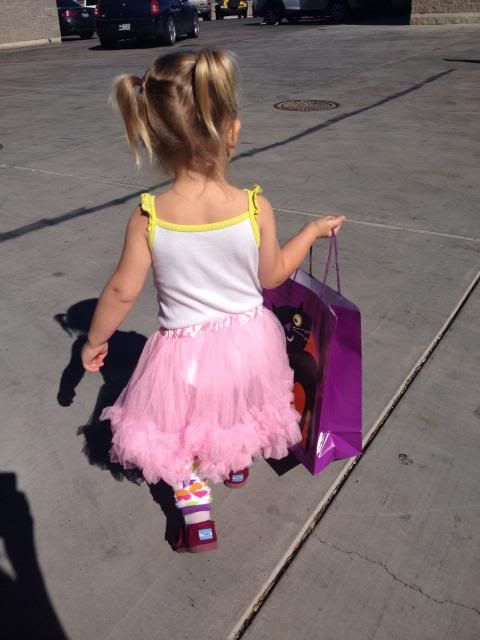 clearly, it's all about the candy for beck
costume schmostume...

at least the wind makes his cape extra batmany here