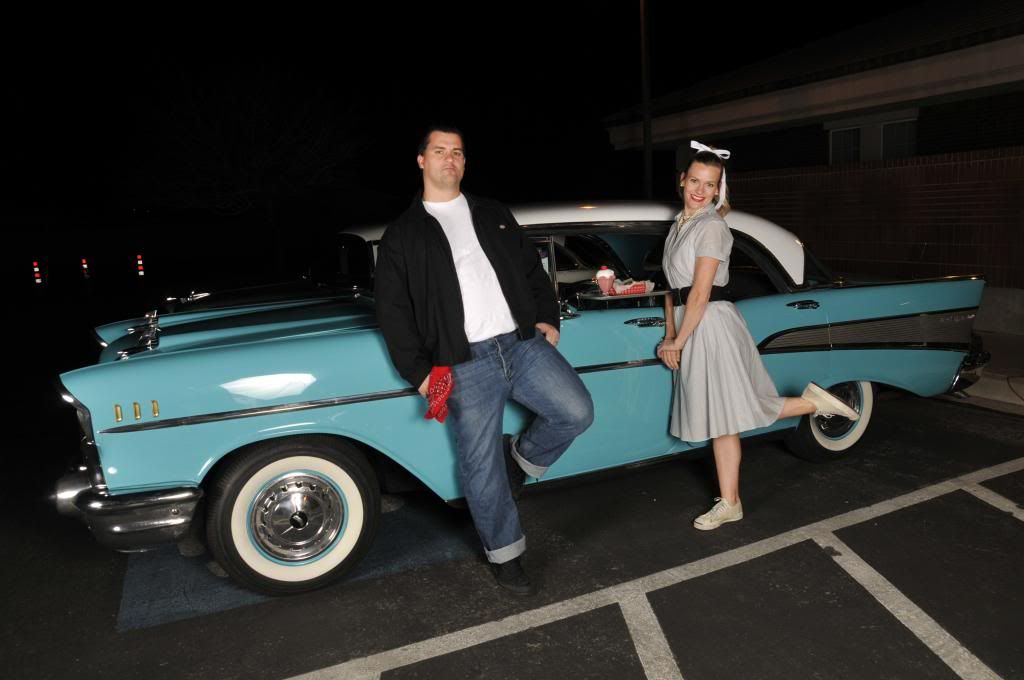 our stake had an adults only sock hop last weekend for valentine's day
(FYI - "stake" is mormon lingo for a large geographical area that includes several congregations)
we weren't for sure going to go but then we had to help set up a little bit and i sort of loved it
and i kind of got all dreamy about the idea of sock hopping with the handsome hub
and i kind of wished i could be sandra dee for a night
so we went - and we sock hopped - and it was as dreamy as could be
and if i had planned ahead better our costumes would have been better
including purchasing the saddle shoes i've been meaning to buy for years...literally
as it was, we had to just rely upon what could be found in our closets
but a little red lipstick and red bandana can go a long way
and just a little note here that i want to always remember
when darek closely studied the above picture next to the car, he said,
"you look perfect"
i love him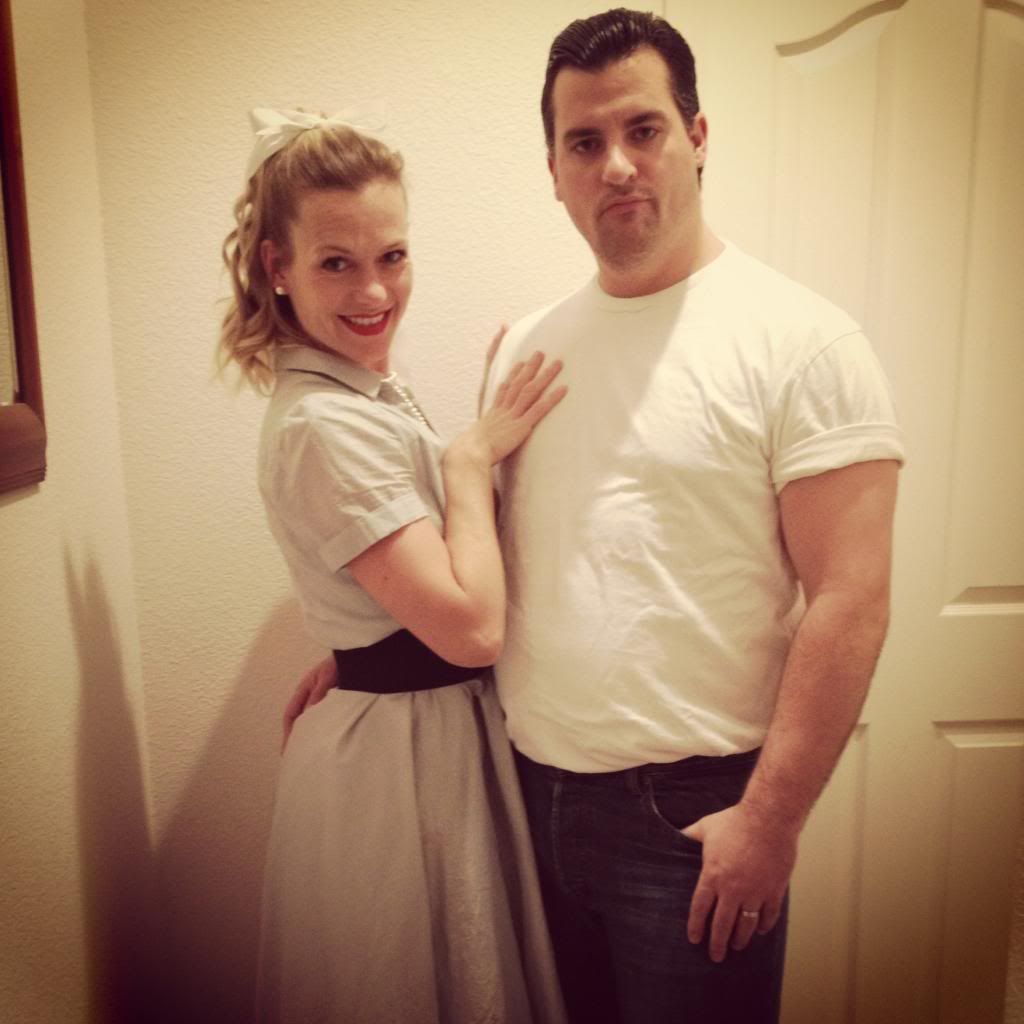 dancing was soooooooo fun!
we walked in and the dance floor was empty but we didn't even skip a beat
straight from the door to the floor - tearing it up asap!
i realized that we hadn't really danced together since our wedding!!!!
how can that be? especially since i love to dance so much!
and i'm such a spaz - and darek is totally cool with it
we've got to do this more often!
they had some organized group dance time - the hokey pokey and bunny hop and such
so that got things started - since most people just stared at us like crazy people whilst we sock hopped alone
but soon everyone was dancing and it was so sweet and tender to see the older couples dancing so formal and fancy together
and it made me really wish my dad and swing dancing brother brandon were there to swing it up and jitter bug with me
there is something so innocent and appealing about the 1950s era, times were more simple back then
and i wish we had a touch more of simple and innocence in our lives today...
(um, minus the oppression of the 50's...hate to be a downer, but there it is)
so anyway, then the announcer asked us to clear the dance floor
he had a major announcement - and special guest...
we waited and waited and looked around for the special guest to appear
i got really giddy and excited when i realized who it would most likely be...
and just as i was about to explode with excitement, in walked the king himself!!!
i rooooooolled laughing! and totally sang along
and cheered and danced - and had grand plans to get my picture taken with him
and kiss him on the lips (this is not a joke) - but he totally bailed
no autographs, no photos
elvis has left the building
but it was classic - i mean this is viva las vegas afterall
how could we possibly have a sock hop without the an appearance from the king?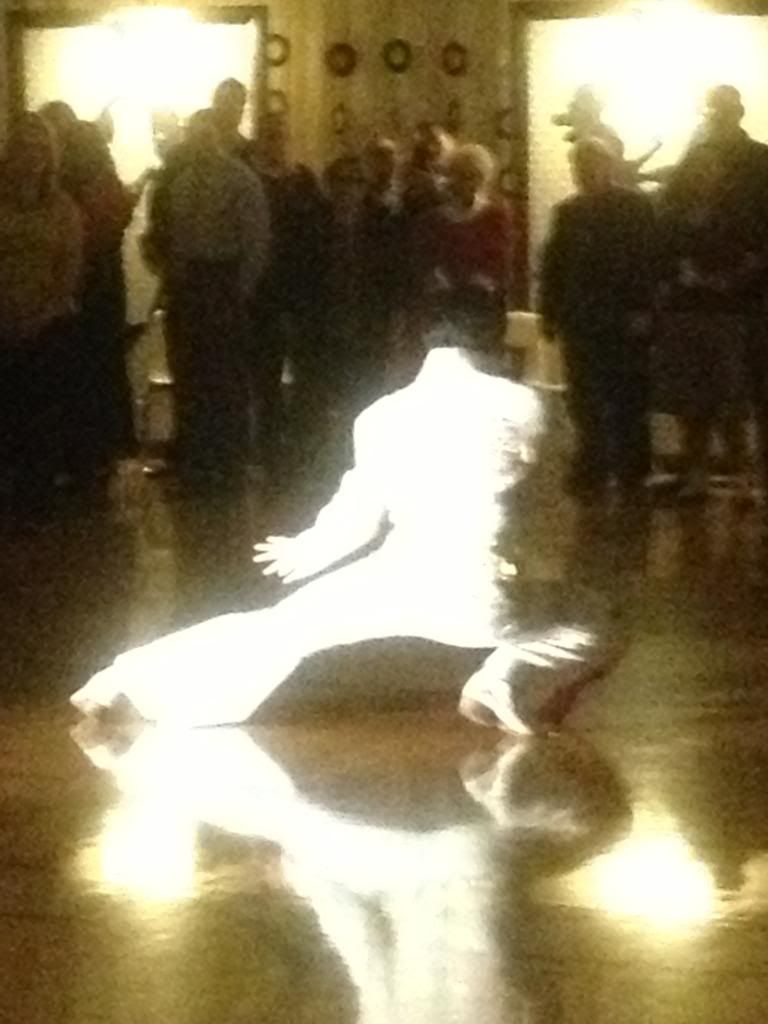 so i've pretty much checked off the first and most important living-in-vegas bucket list item:
scream and sing along with an elvis impersonator - check
it was the most
.ta.