this sweet boy was born five years ago today
he is such a happy, hyper little person and has brought so much joy into our family

oh my sweet atticus, what would i do without you? you love to giggle and wrestle and joke around all the time. you are so hyper and happy as long as i'm not telling you to get dressed or go to bed. in fact, you would simply never go to bed again if we didn't make you. you're happy to stay up and play forever. putting you to bed takes all evening since you always want one more book, one more story, one more song, one more drink of water, one more trip to the park, one more playdate, one more anything. you would also eat treats for breakfast, lunch and dinner as well as raw spinach and apples by the handful if i didn't remind you to eat a better balanced diet. you love to search for treasures and collect them where ever we go. the park, the gym, the grocery store. if you spy a treasure, you grab it and stash it in your pocket, my pocket, kennedy's stroller or the diaper bag for safe keeping. treasures are generally rocks and bottle caps and your carseat cup holders are full of them. you are naturally kind and often share without being asked. you forgive and love so freely and are an especially fantastic big brother. you've changed my life and my heart and i will forever be a better person because of you.

happy birthday sweet boy



because his birthday is the same weekend as thanksgiving
we had a little family party for him a week early

just your basic cupcakes and superhero gifts
every five year old boy's dream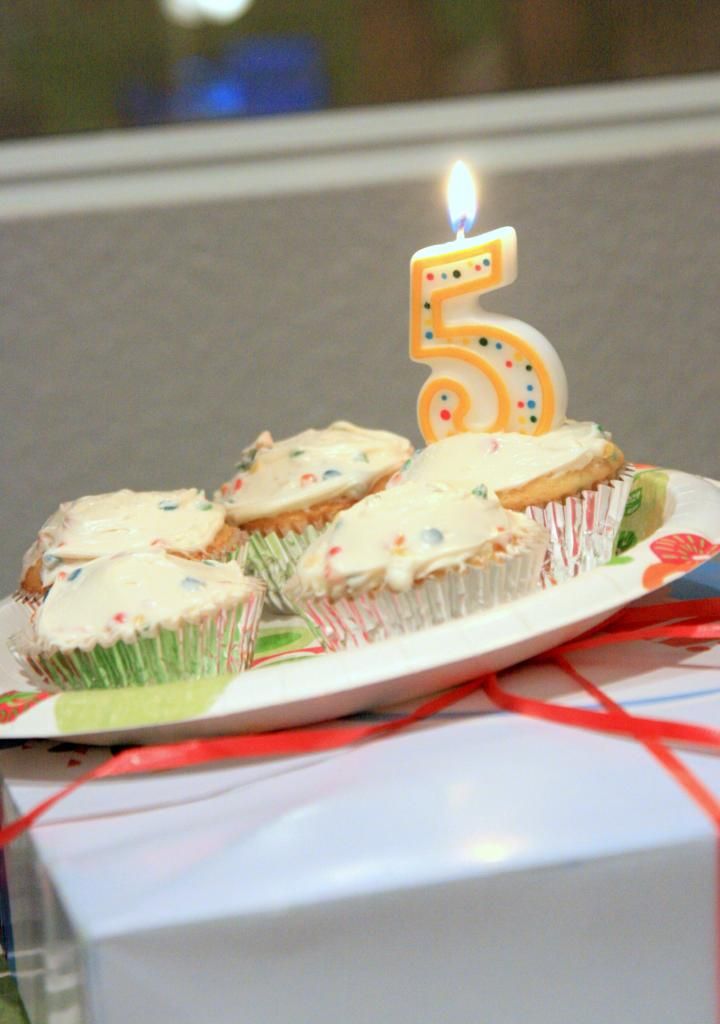 oh the anticipation
please note the "hat" on K's head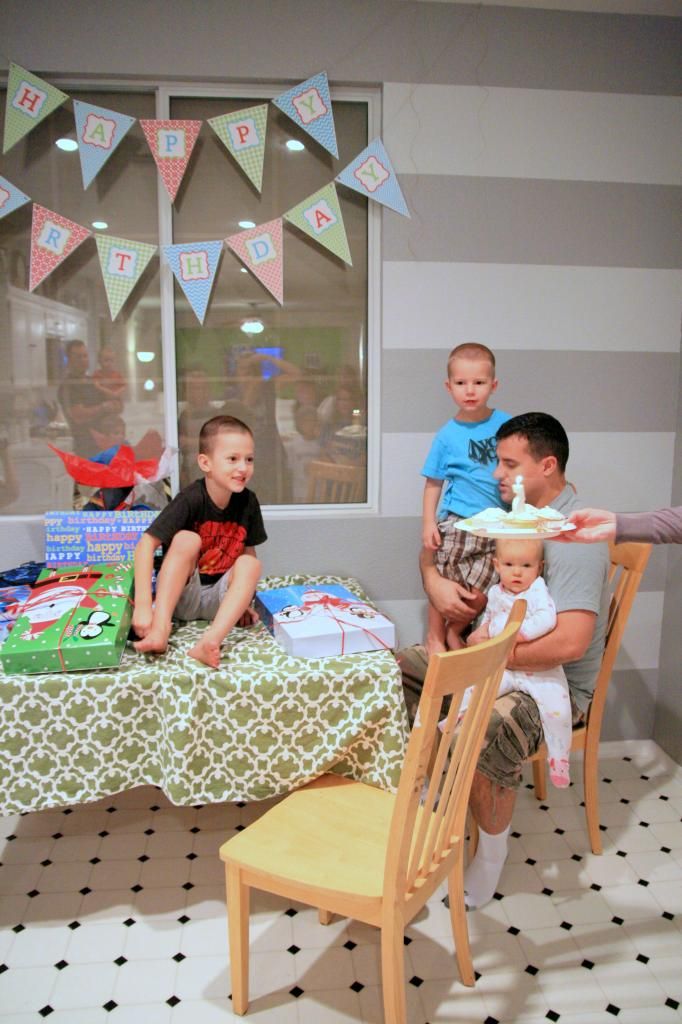 wish making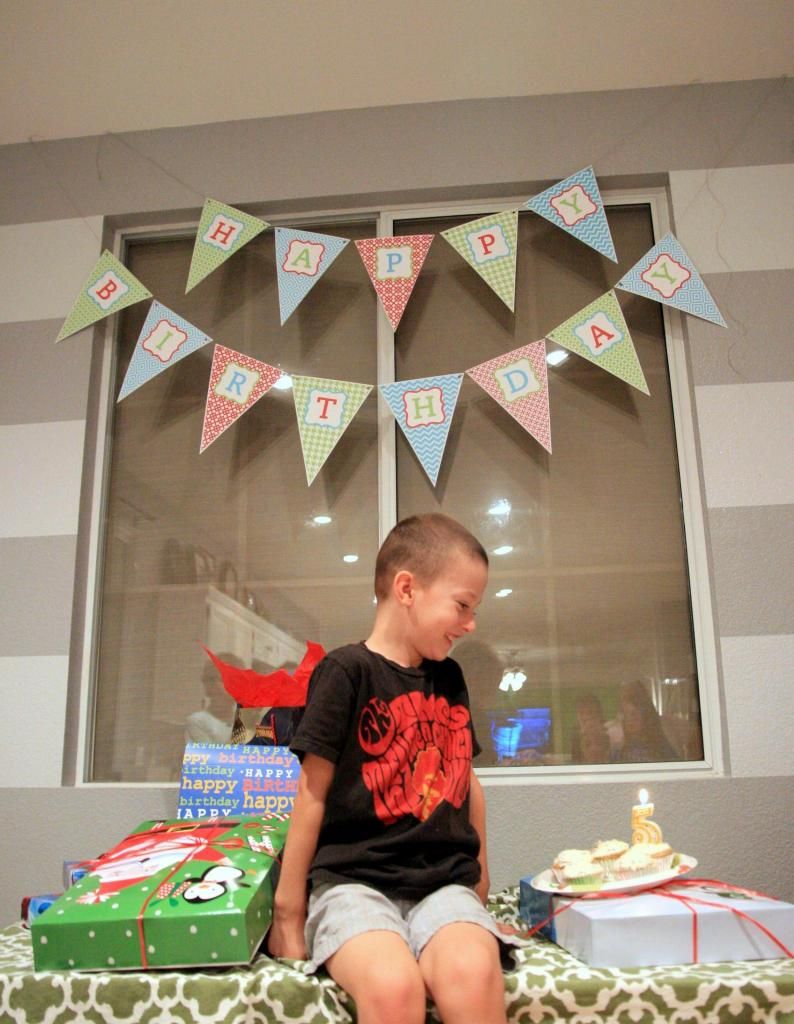 and candle blowing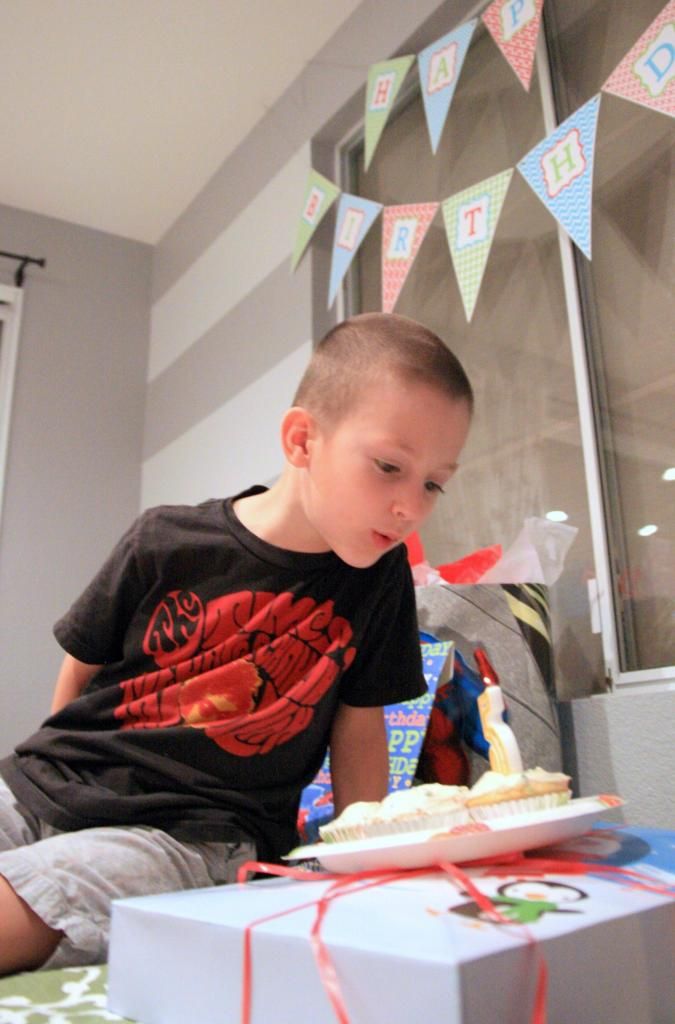 and let the present opening begin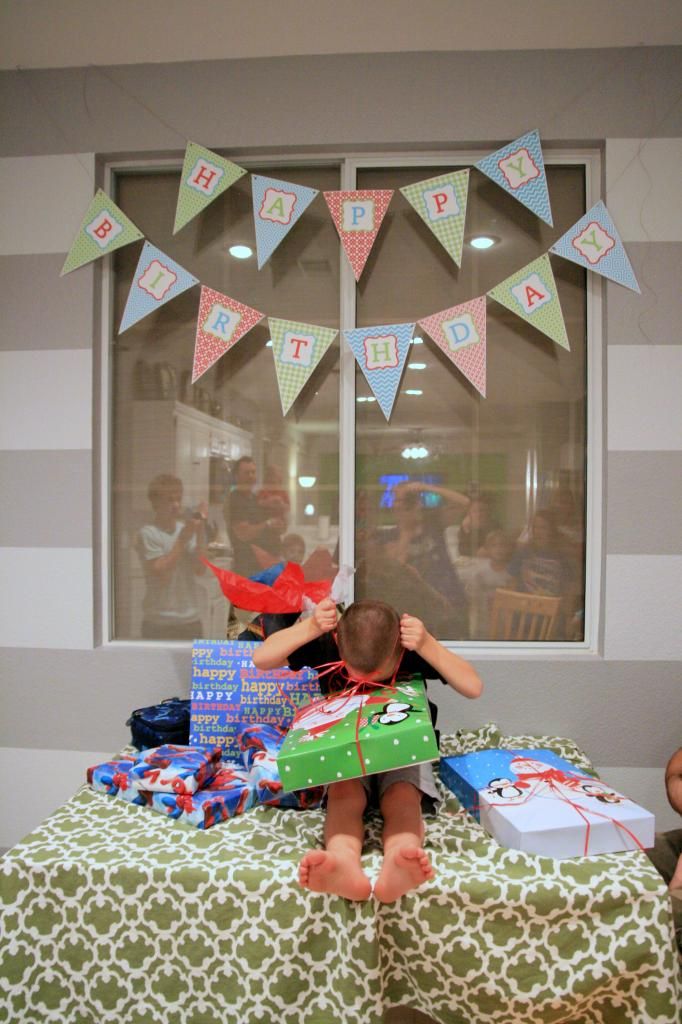 wrapping paper removal action shot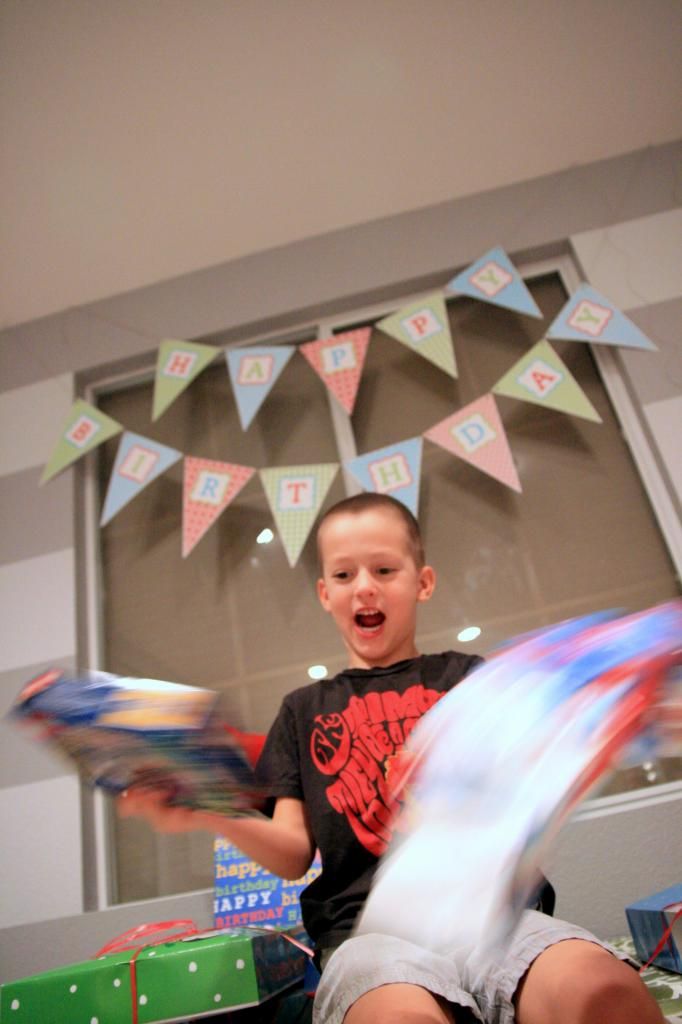 lego batman
the one he's been requesting for months
and the one that keep getting listed higher than any other family member on his thanksgiving gratitude lists
and also the one that he has already lost the mask for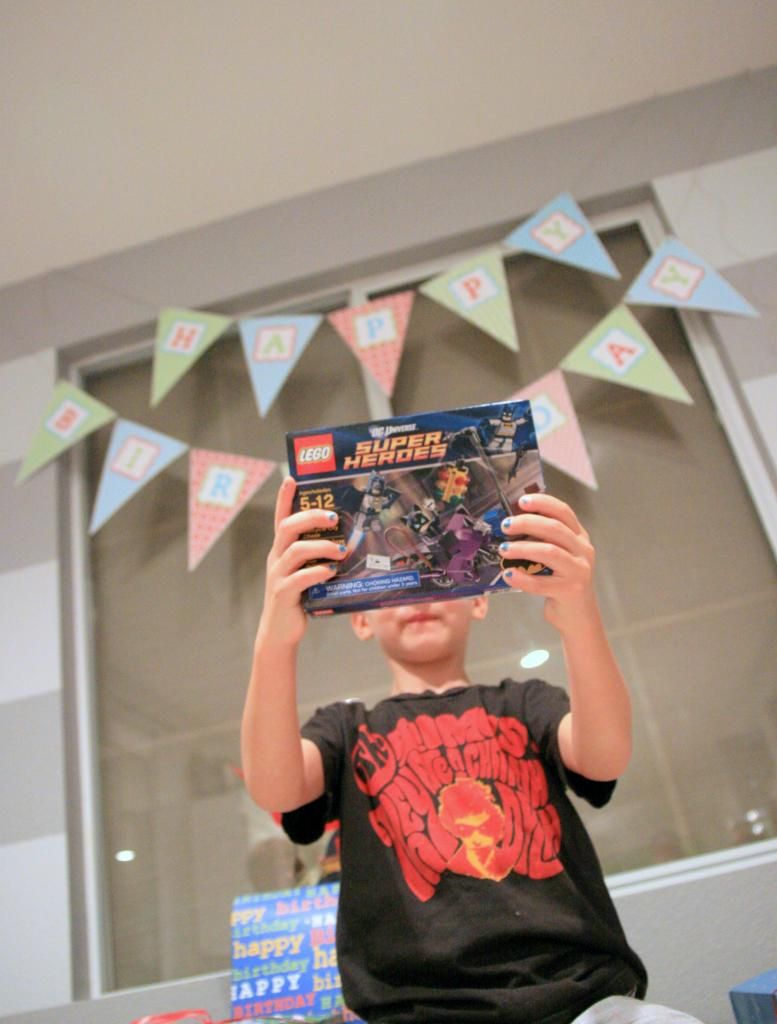 another lego batman
because a five year old boy can never have too many



moving on to spiderman
he loooooves this guy
sleeps with him
snuggles with him
hits beck over the head with him
.true love.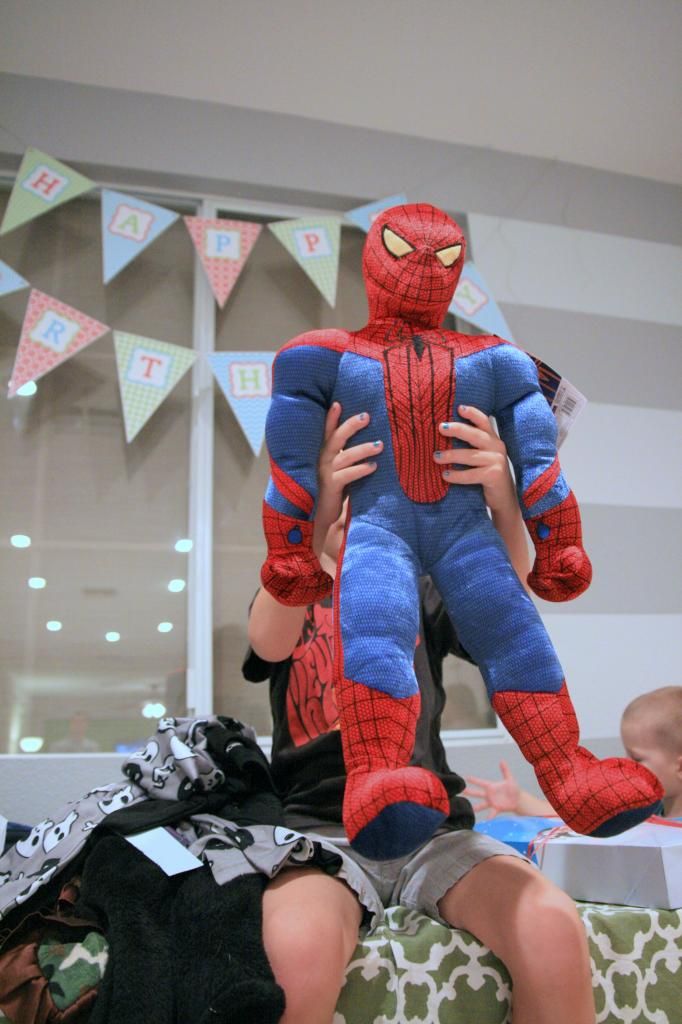 and just when he thought things couldn't get any better
he got a hooded batman blankie
needless to say he is seen more often wearing his batman blankie then not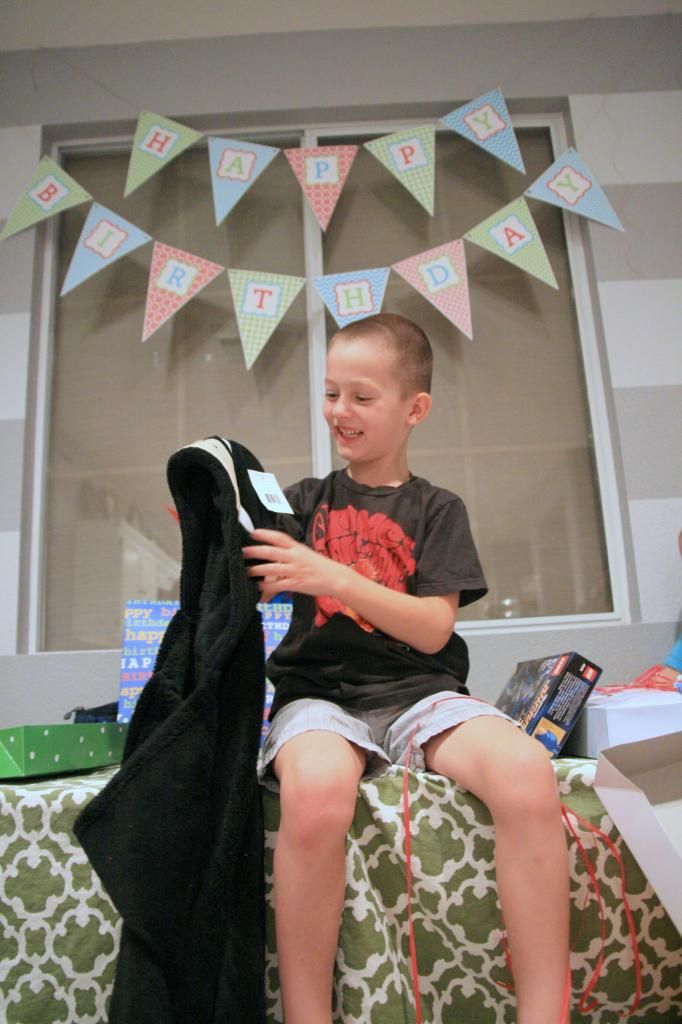 and thanks to our generous friends, beck got one too!
so now we have two hooded superheros flying through our home at all times
which is especially effective in keeping the bad guys at bay
i can't believe atticus is five years old. we have now been parents for as long as we were married before becoming parents. i feel like i barely even remember what it's like to be married without kids. our whole world changed as soon as atticus entered it. i loved him the very second i knew he was coming and he has been my partner in crime these five years and a most forgiving and loving teacher in helping me figure out this whole parenting business.
i love you sweet bug
happy birthday!
note: i printed the happy birthday banner for free from HERE