Sunday, September 23, 2012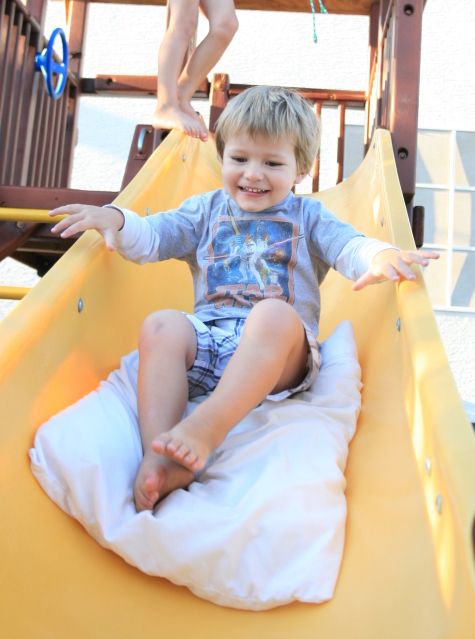 on a pillow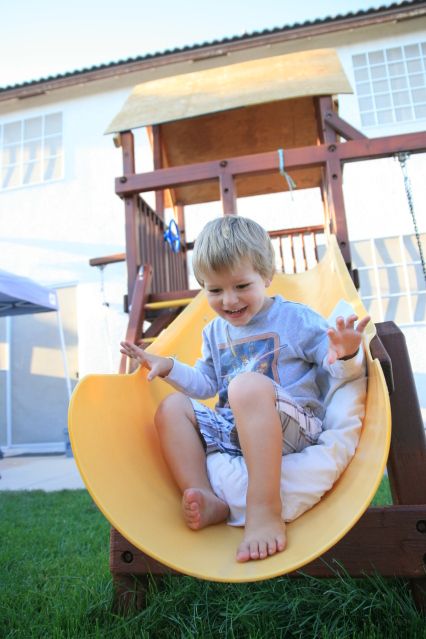 one sliding down (backwards)
while the other climbs up

what would we do without a slide in our backyard?
Wednesday, September 19, 2012
kennedy was just hanging out on the slide
looking real cute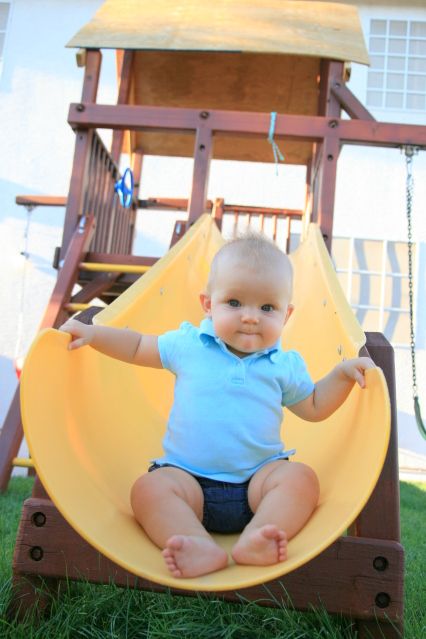 when beck came along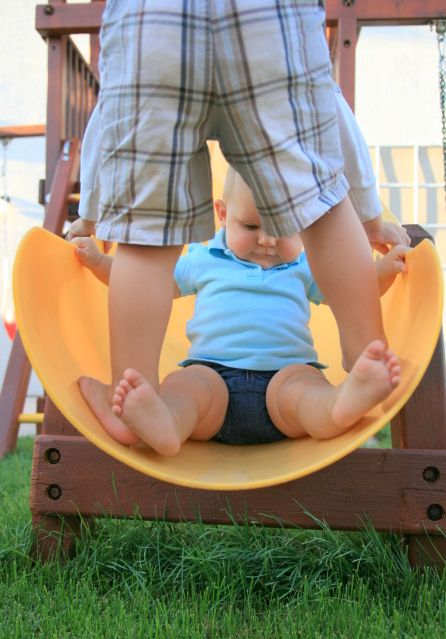 and stepped on her hand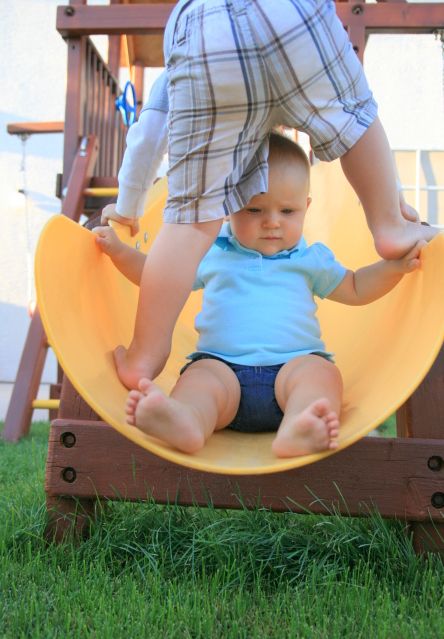 and knocked her right over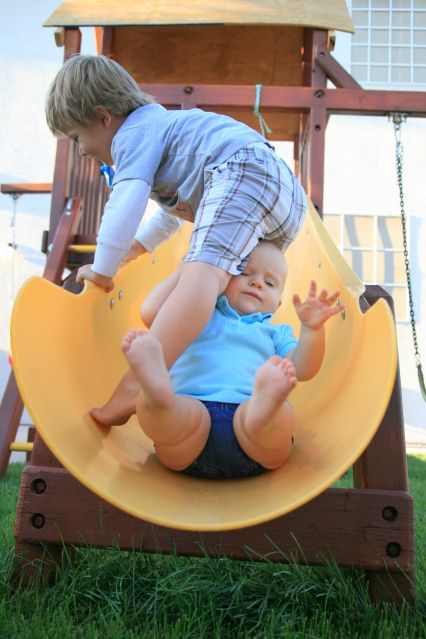 and she was real confused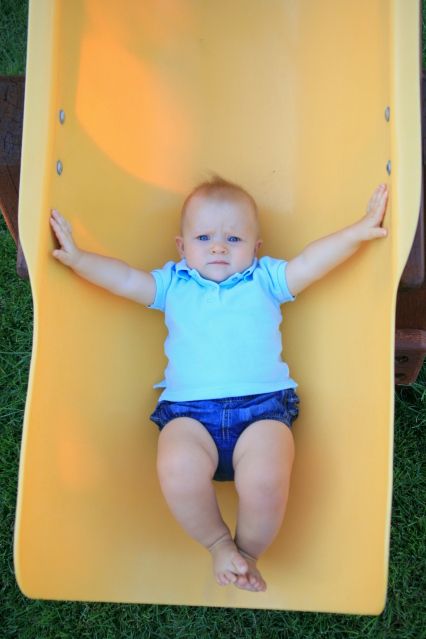 .the.end.
Thursday, September 13, 2012
a little trip to the beach
we coordinated a little beach weekend date with as many of darek's sibling as possible
it was pretty much my definition of heaven and did my soul some serious good
we met up at jason and brooke's house and spent saturday at zuma beach
and played all day until the sun started sinking into the ocean
beck was a little scared of the water so he mostly stuck to playingplayingplaying in the sand
and chasing pigeons like a madman
and just wandering up and down the beach exhibiting zero fear that his mom wouldn't be able to find him
we call that free spirited
and also sort of terrifying
..
however at one point he let me carry him quite a ways into the water and jump in the waves for a while
it was so sweet and tender and as cheesy as it is (because we all know i don't hold back on the cheese) i loved sharing the ocean with my baby beck
baby K touched the ocean for the first time in her nine months of life
(and PS also started crawling while we were there! woo hoo!)
she was not so sure what to think but was for sure a full blown beach baby by the end of the weekend
um, don't miss the chubby thighs...as if you could
having a little beach time with twin cousin emma
and apparently not totally loving it at this particular moment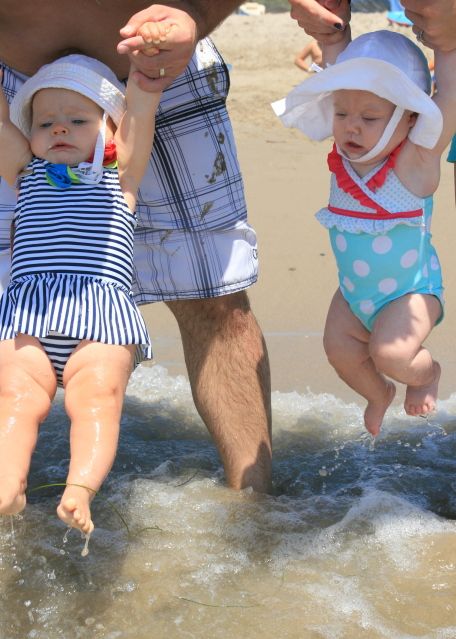 atticus is another story entirely
that boy has beach in his bones and blood and would live there forever if he could
he was all about sand, water, sand, water, sand, water, sand, eat, water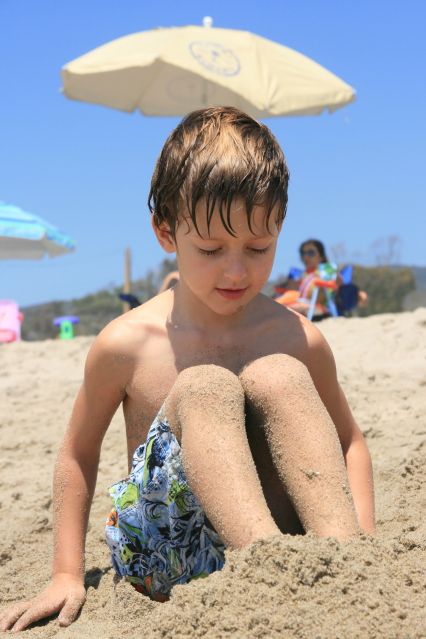 and surfing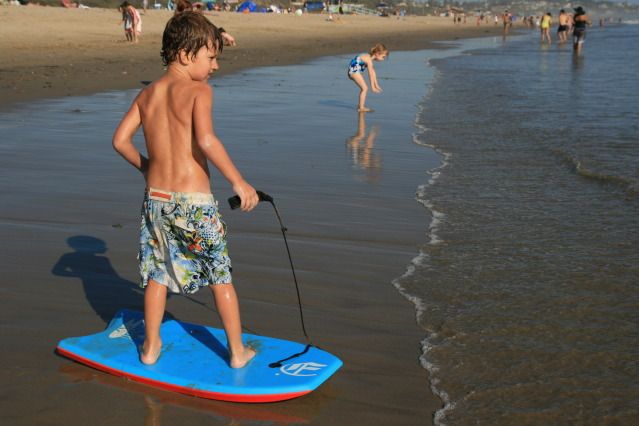 just waiting for a wave to come pick him up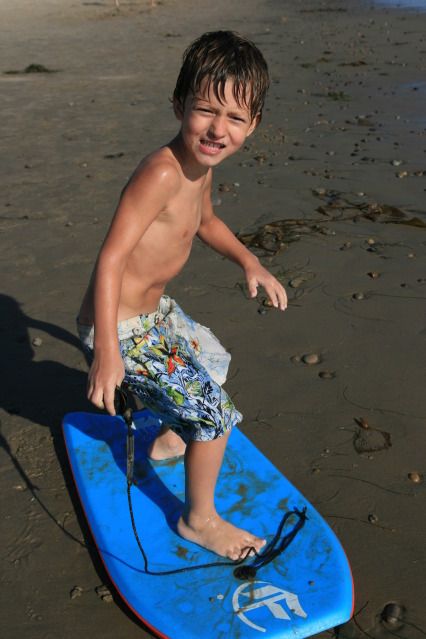 and dragging and dragging that boogie board behind him every where he went
all. day. long.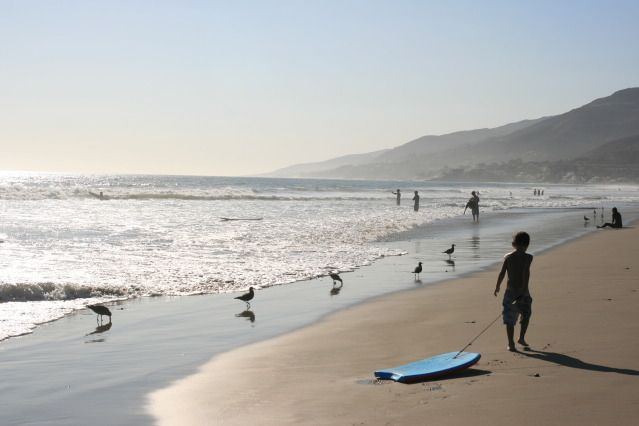 a boy and his boogie board

KG stealing my glasses instead of looking at the camera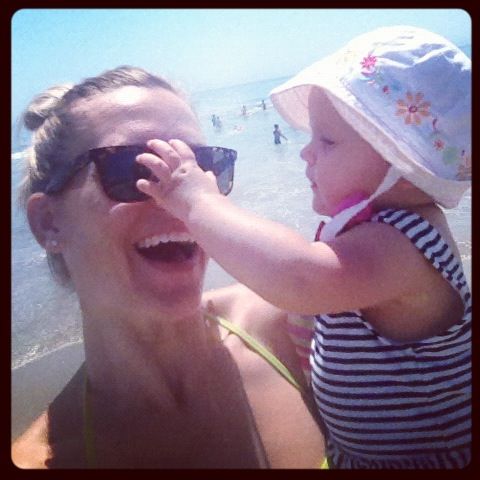 and beck sprinkling sand on my feet instead of looking at the camera
(please excuse the spacing nightmare that is blogger. i'm too tired to fix it)
so after zuma we spent saturday night and sunday at jason and brooke's hanging out with family
and enjoying the incredible not-over-105-degree-weather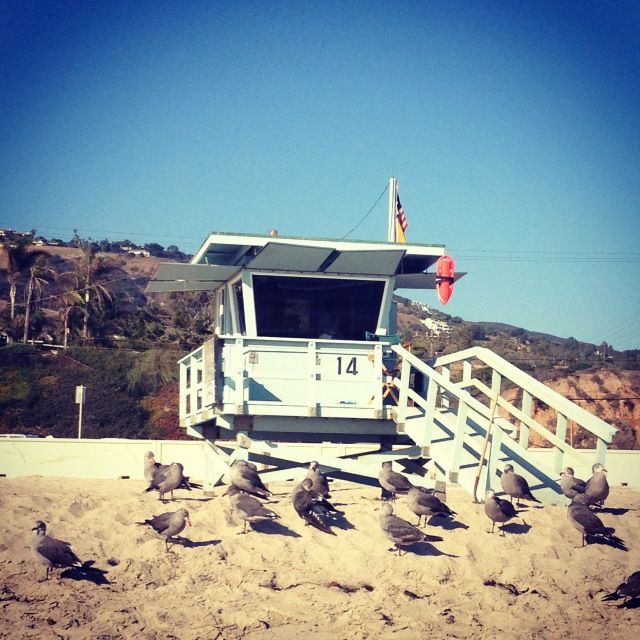 we headed to orange county sunday night and spent all day monday at newport
once again it was sand, water, sand, water all day long
the very most perfect kind of day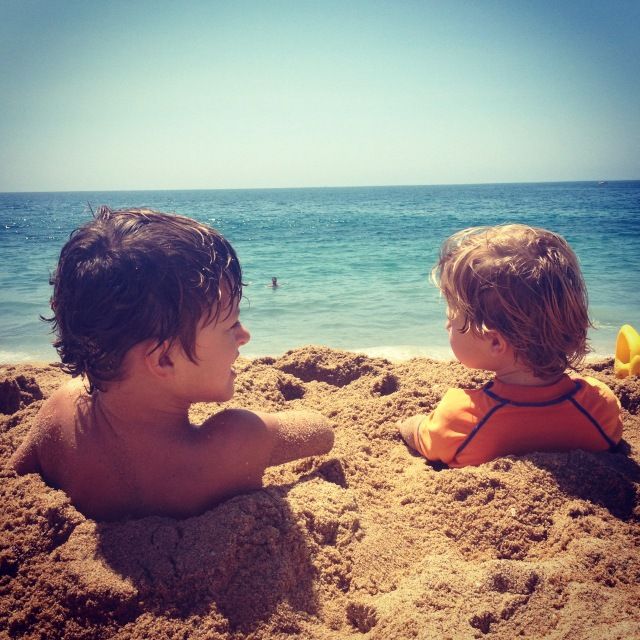 i really wanted to spend a day in newport so i could take my kids to balboa island
and share with them all the glories of my childhood
they both (although beck, especially) were kind of maybe a tiny bit terrified on the ferris wheel
but also thought it was real cool as long as i was holding onto them tight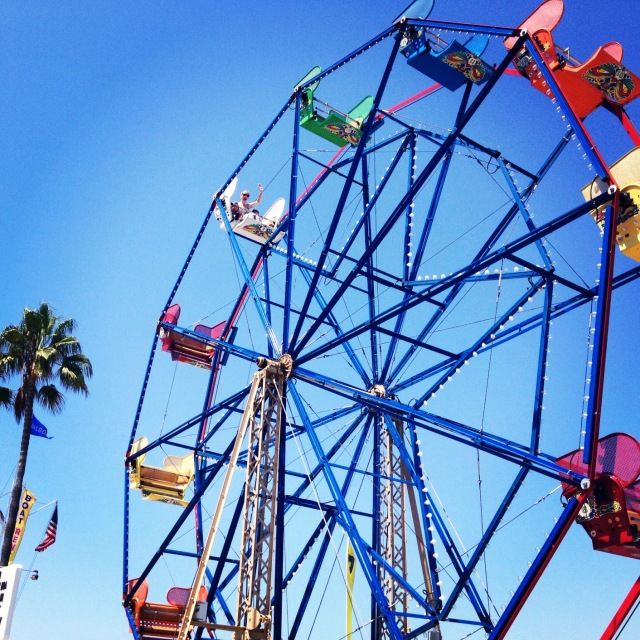 kennedy also discovered her love for the sand and water in newport
i was real careful to keep her out of the sand at zuma, but i have no idea why
she was plenty happy to just eat sand and suck salt water off her hands all day
nary a complaint to be had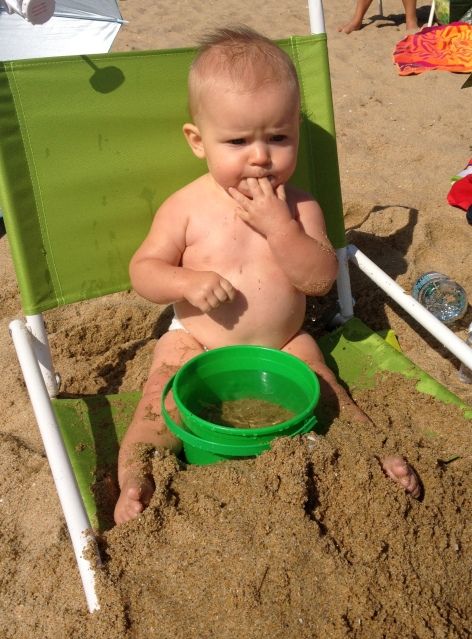 and naturally the boys earned some delicious balboa bars
just for being cute and having cool hair
and found a "roooobot"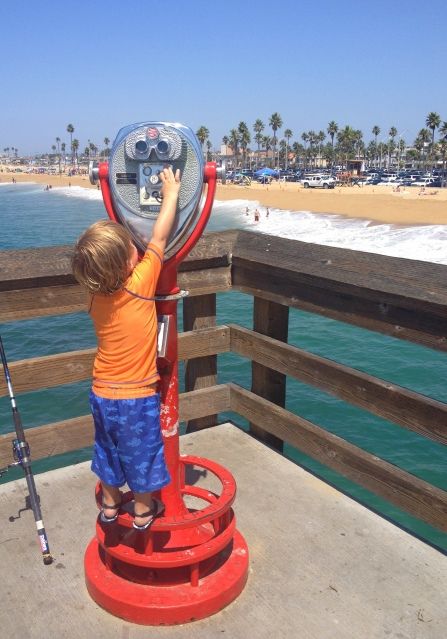 and swung at the beach park
perhaps the best day of their entire young lives
we got up early tuesday and headed to laguna beach before heading back to las vegas
sadly atticus was just starting to come down with a little fever and was less then thrilled about being at the beach for a third day (say what?)
he did perk up for a little bit when i walked him over to the tide pools for a while but it didn't last too long and we had to leave earlier than planned
after making a huge scene at the showers when our children screamed bloody murder whilst we showered off their sandy bodies, we hit the road
it made for something along the lines of a torturous four hour drive back to vegas
but the beach time was oh so worth it
beck at the laguna beach lifeguard tower
and a couple more from our time at the J&B B&B
beck giving baby sister a sweet good morning kiss
complete with a little sword to the neck action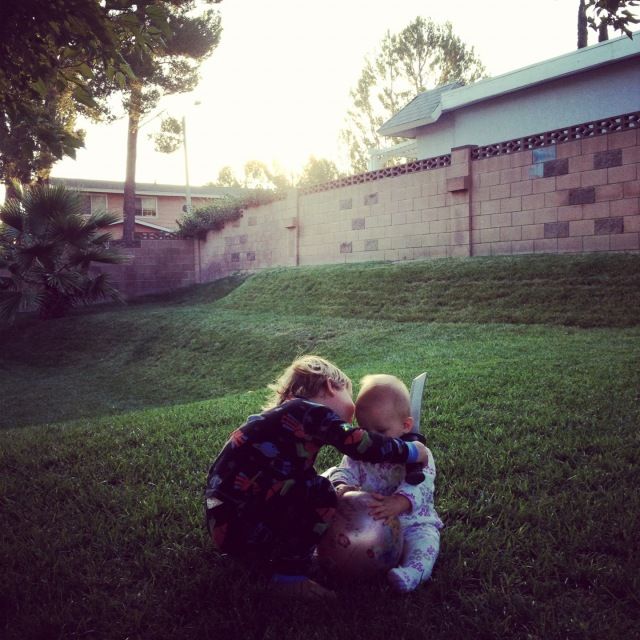 and K discovering the wonders of princesses
since it's all superheros and swords at our house these days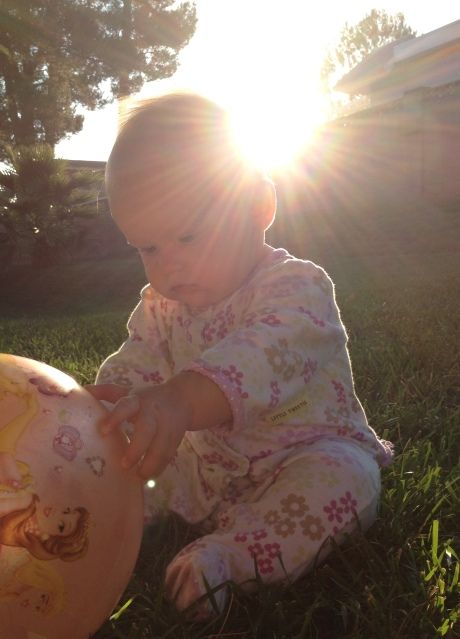 and exactly half of the mccoy cousins
lucky kids!
alrighty - i'm sufficiently homesick for california
i could really use a little more beach in my hectic life
.ta.