rewind to christmas day
we had such a crazy, fun new year's weekend with about 40 family members in town for kennedy's baby blessing as well as keaton and carter's baptisms that i haven't gotten around to blogging about christmas yet. it was fun and magical just like christmas morning should be with a couple crazy toddlers and a sweet baby girl. i didn't get any fancy pictures though, just some of the present opening hub bub.
first off, baby K in her "my first christmas" jammies
hanging out santa claus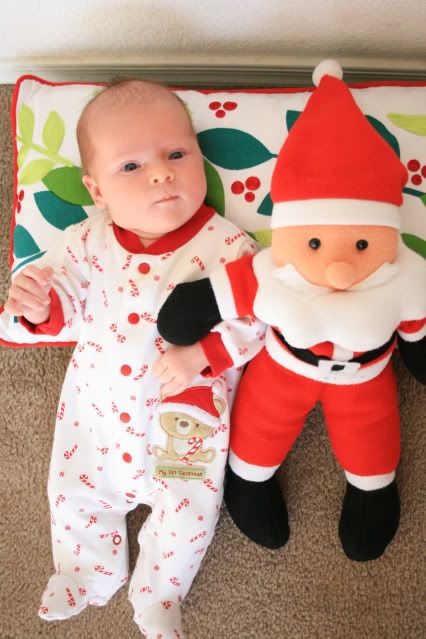 which is, of course, a recreation of atticus on his first christmas,
in the same jammies, with the same santa claus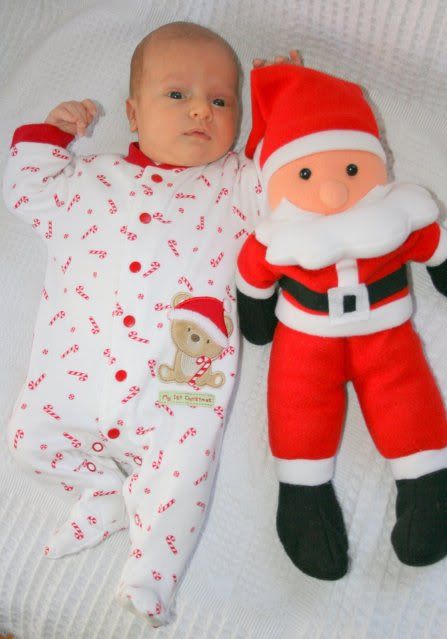 four years later...
the bug coming down the stairs to discover what santa brought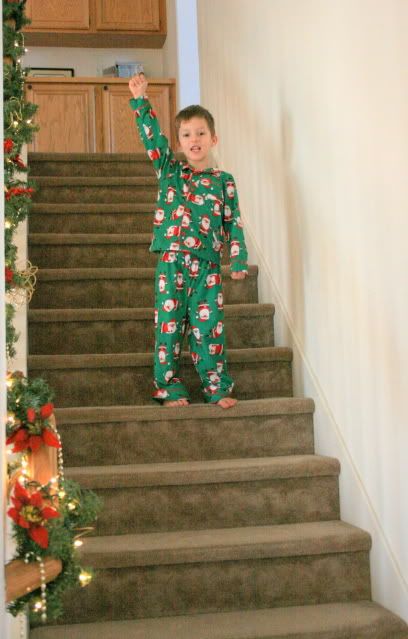 which of course was the bat cave
just like he ordered

he fully and utterly freaked out with joy when he saw it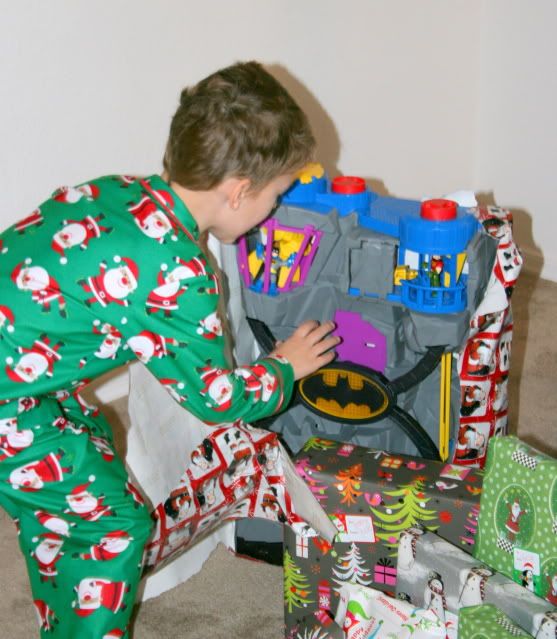 and commenced playing immediately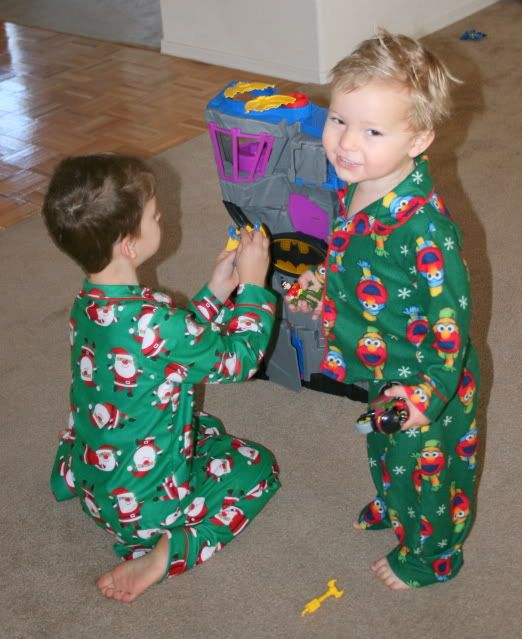 then continued to fully and utterly freak out with joy each time he opened a super hero or super villain
this particular time he raced around in circles for a good measure of time before regaining his composure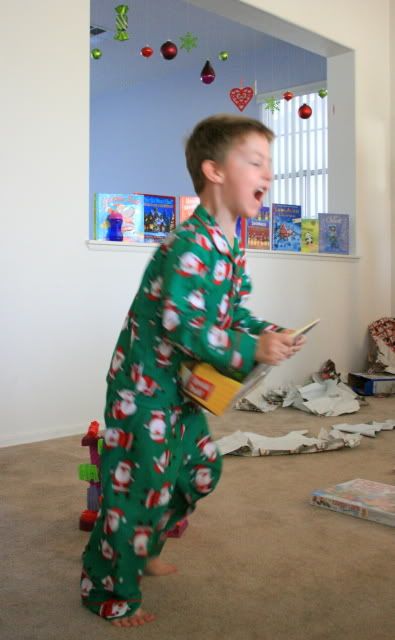 and even though he doesn't look it, he was also excited about their new board games
the boys got the classics - chutes and ladders, candyland and hi ho cherry-o
atticus cheats each time he plays...just like his dad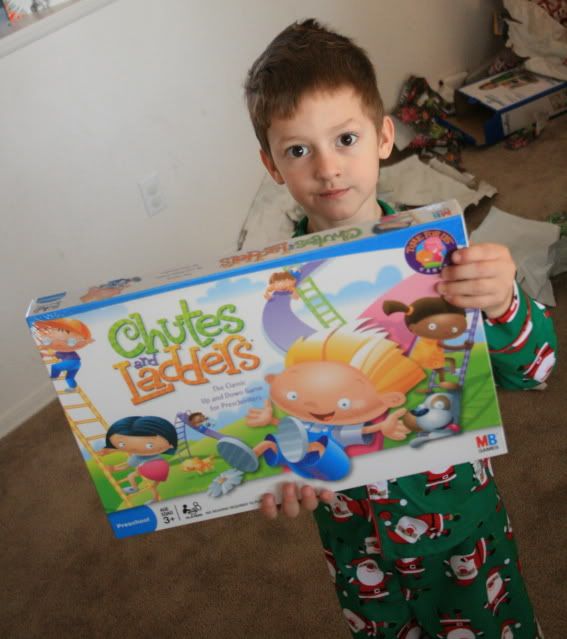 getting ready to set up a game for cheating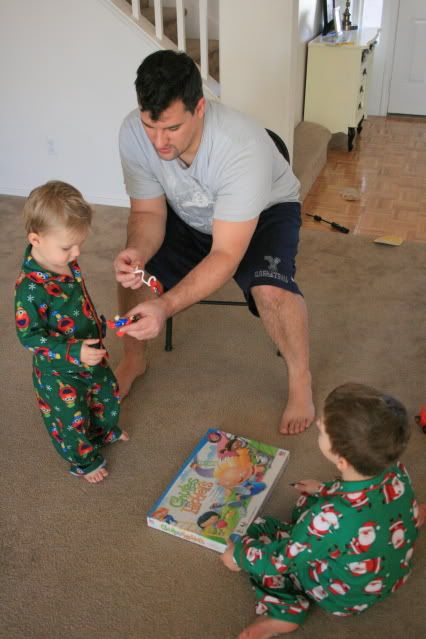 coloring books from g-ma mccoy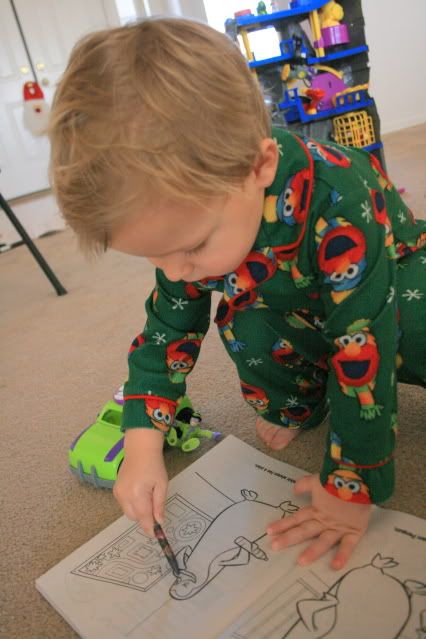 and basketball hoop from uncle brandon
this thing was a major hit, not only on christmas morning but on new years weekend
when we had all the family in town. they had huge tournaments right in my living room...
good thing it remains furniture-less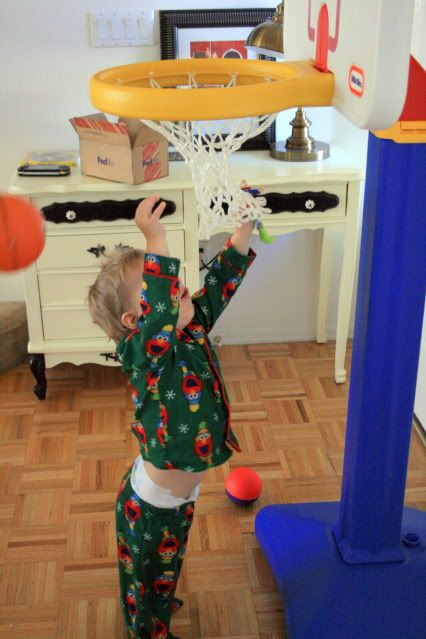 superhero stocking stuffer stuff



and darek's most prized gift,
a gary payton jersey from darren



and lastly, a little braggy brag about how santa found the raddest wing tip vans
at the vans outlet for only $7.50!!! how about that??? finally new church shoes for the bug.