life has been a little chaotic lately, to say the least, and as before mentioned the blog has suffered.

it's easiest to blog when my kids are sleeping but that down time has become so precious
that i find this old bliggity blog has taken a back seat to more important activities such as
1) napping while my kids naps (when i can get them all to nap at the same time, that is)
and 2) watching Mad Men on netflix with darek after the kids are in bed.
we're addicted
but let the record show that this series contains not only the most nauseating sexism/racism/bigotry known to mankind
but also plenty of nookie that we have to fast forward, so don't go watching it, thinking
"this must be so great because amberli says it's so great" only to be horribly offended
that i've recommended something horribly offensive...
because i've warned you.
nookie. fast forward.
and 3) since the birth of the iphone in the mccoy household
i've been instagraming and FBing left and right which
sort of takes blogging's place sometimes.
moving on
the point is that i've been doing these veg out activities, as well as cooking, cleaning and dealing with the general mayhem of child rearing instead of blogging - but i want to keep a record of the daily goings-on through out all the mayhem, so let's get this puppy back on track.
first i want to rewind to 2011 and knock out a few decemeber events.
please forgive the poor quality snap shots...
when i was a kid i loved painting little ceramic doodads, especially christmas ornaments and houses/buildings for a little christmas village. these items got put into storage when my parents moved away from laguna hills (a sad, sad day in the history of the roper family) seven years ago. last summer i got my boxes that had been stored at my siblings' houses in utah and found my little christmas village as well as many little ceramics doodads that i had never painted in the boxes. one day in december, in the midst of the toddler mayhem that makes up my daily life, i was inspired to pull out these old crafties and let the boys go to town. they painted the city hall for the little christmas village and i love how it turned out.
painting, painting, painting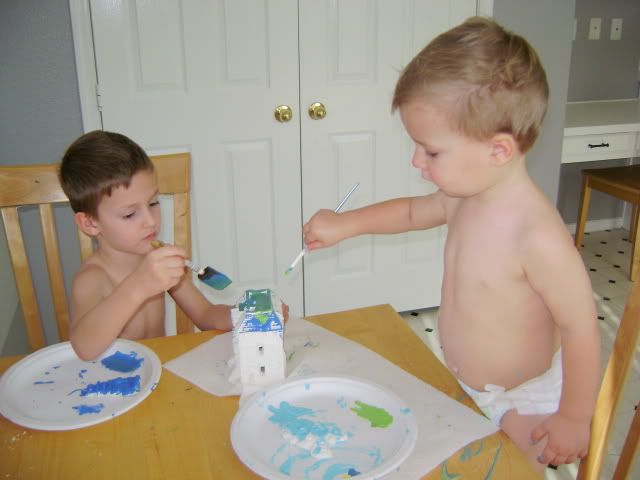 i let them do it however they wanted and it's my favorite!
i'm going to have the kids paint one each year to add to our little village
a new little christmas tradition


we also did a few christmas ornaments


the finished product
presenting the newly painted city hall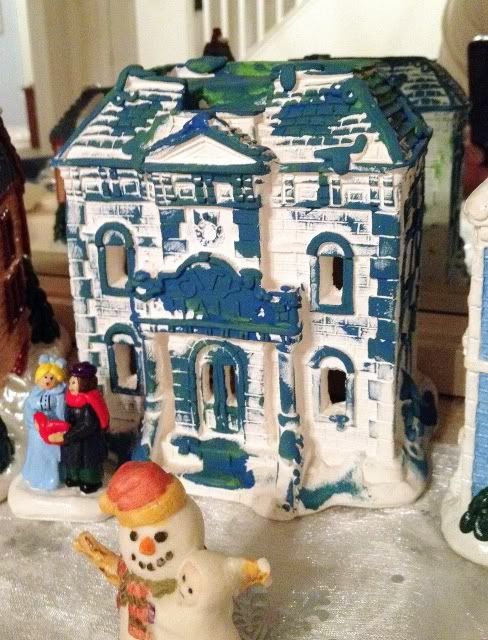 it fits right in



we also had a little field trip mid-decemeber, our first real outing after kennedy arrived.
when she was only 12 days old we joined up with some friends for a little tour at panera bread.
it was so cute. they totally take the kids through their whole back shop work space and show them
everything that goes into making their yummy food.



the kids were instructed to hold hands with a buddy
to keep them from running too far away, which in the case of my boys was wise

atticus and best little buddy grayson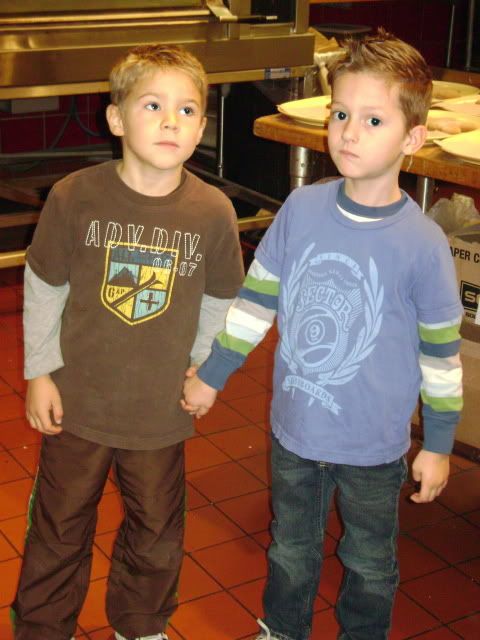 panera also provided little treats and snacks for the kids



naturally my kids loved the juice boxes the most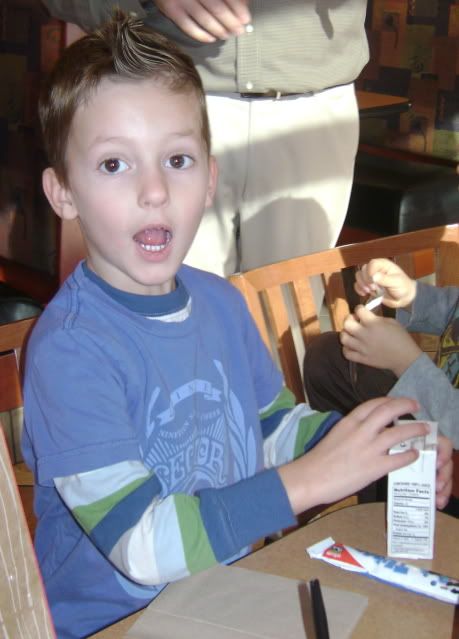 oh beck - i heart that little face of yours!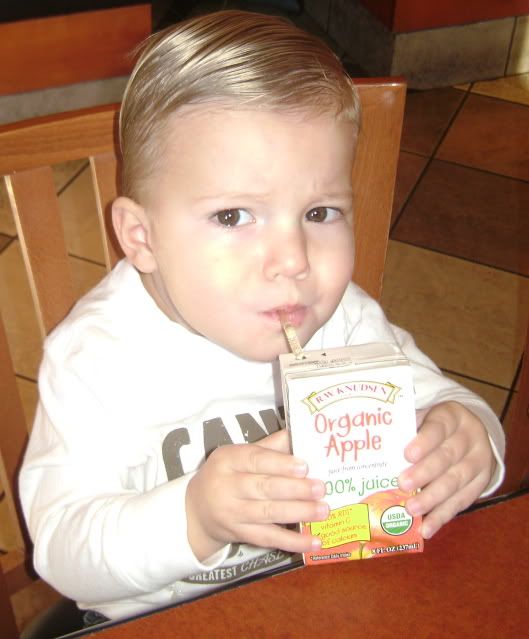 they also got to decorate gingerbread cookies
which was a messy and delicious affair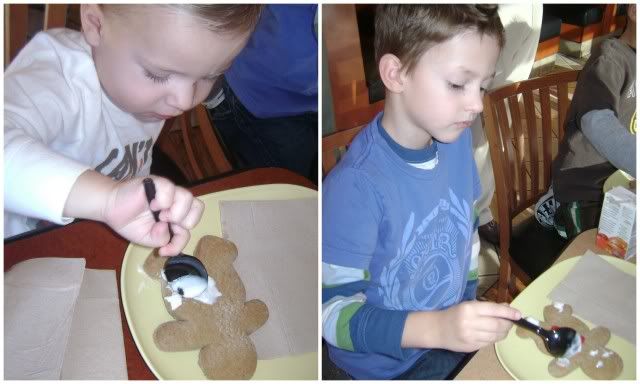 and their final creations
yum