while grandma was here
i wish i had taken more pictures of my mom hanging out with my kids. they just loved having her here, we all did. she was always there to help distract the boys when they realized that i was paying attention to their new little sister and not them. actually they haven't complained about their baby sister's arrival at all but that might have something to do with getting all of grandma's attention last week. she was even so generous as to let atticus play play play with her ipad. as soon as we drove away from the airport after dropping her off atticus said in a sad little voice,
"i miss grandma...(and a moment later)...and her ipad...
grandma also sponsored a little shopping outing to target to let the kids each pick out a toy
photos courtesy of grandma's iphone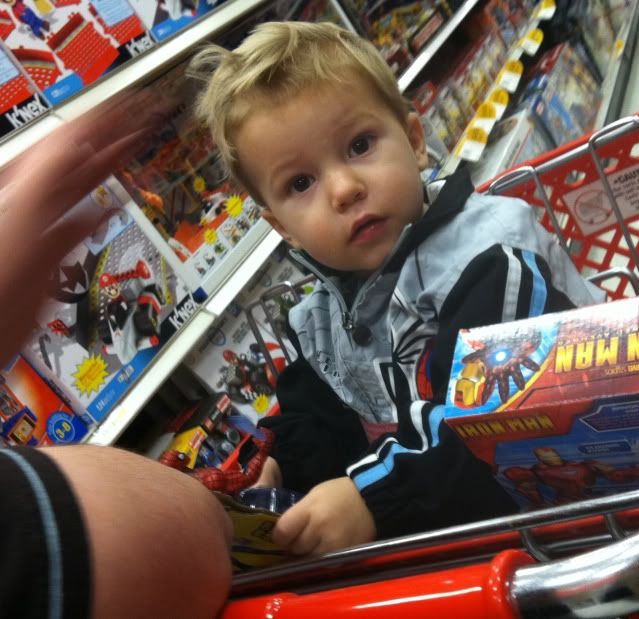 they got monster trucks and batmans



and it should come as no surprise that darek had as much fun as the boys



at least once a day each of the boys ask to hold baby sister
she doesn't look too happy in this photo but i'm sure someday she'll appreciate her big brothers' lovin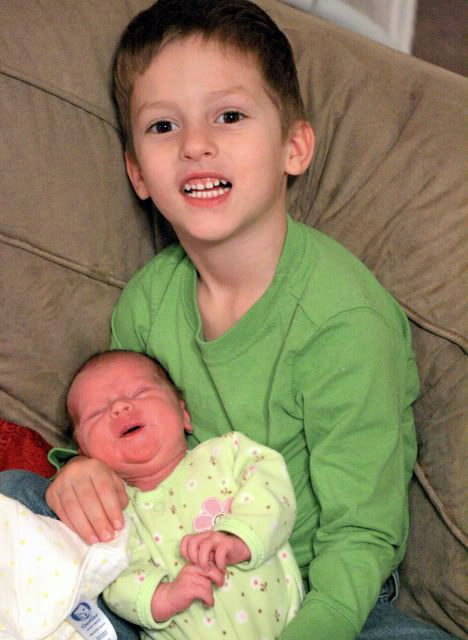 and because i can't let a day pass without taking a picture of this little lady...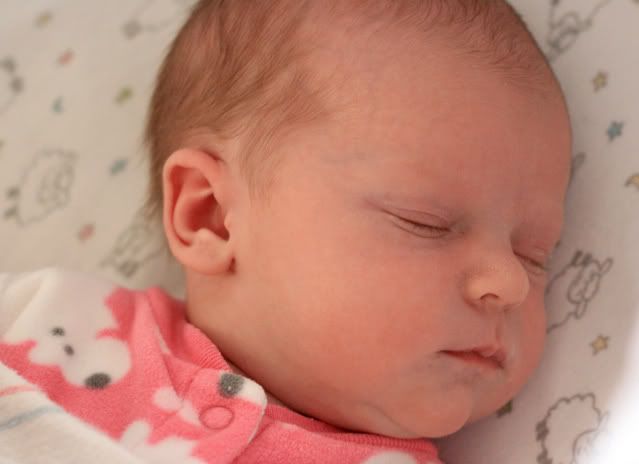 i can't believe how quickly she is growing and changing
ten days old and i'm already wanting time to slow

.ta.