a little pumpkin carving party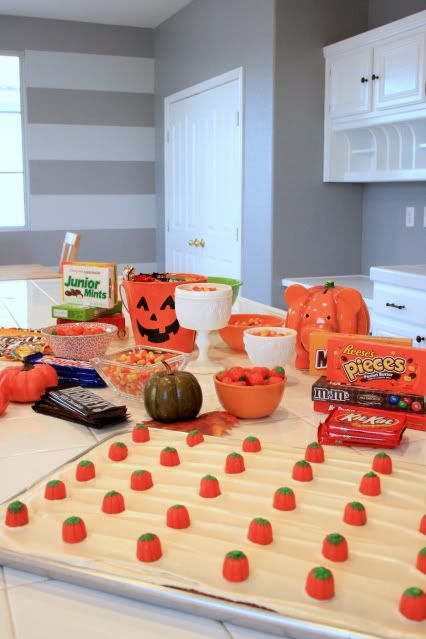 we had brandon and cori's family over a week ago to have a little pumpkin carving party with dinner and treats. darek and atticus decorated the entry way while beckett and i made incredible pumpkin bars. i look forward to making these puppies every year. yum! i even walked the batter down the street to bake in a friend's oven because our oven is not working these days. we just couldn't have a pumpkin party without pumpkin bars. here's the recipe because your holiday season just won't be the holiday season without them. plus they are easy and it makes a million, in case you decide to share.
***
bars
:
4 eggs
1 2/3 c. sugar
1 c. oil
16 oz canned
pumpkin
2 c. flour
2 t. cinnamon
1 t. ginger
1 t. clover
1 t. salt
1 t. baking soda
1 t. baking powder
frosting:
3 oz. cream cheese
1/2 c. butter
1 t. vanilla
2 c. powdered sugar
beat eggs, sugar, oil and
pumpkin
until fluffy. mix dry ingredients together and add to
pumpkin
mixture. pour into ungreased pan (15x10).
bake at 350 degrees for 25 minutes. beat frosting ingredients together, spread on cooled
bars
and top with candy
pumpkins
.
eat them 'til they're gone
***
atticus was very excited to show me their halloween decor.
this is him doing his little "ooooo-ooooo!" ghost impression.

at some point beckett ended up on the counter top and i found him packing candy corn
and pumpkins into his cheeks like a chipmunk as quick as he could before being discovered.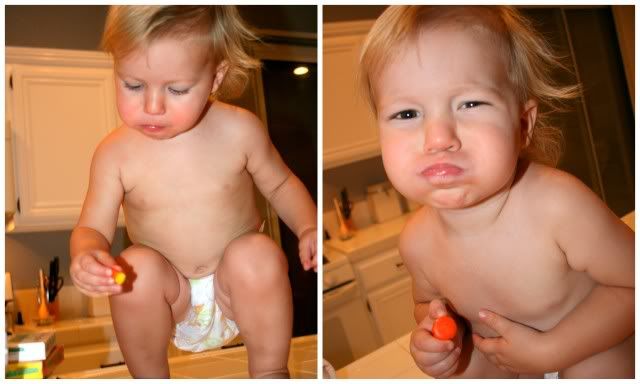 uncle brandon helped atticus dig out his pumpkin guts
which atticus thought was really gross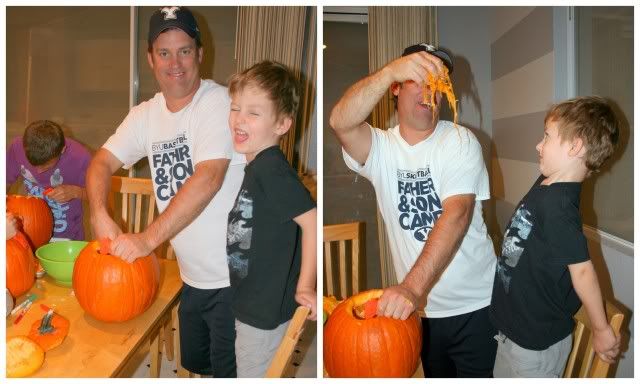 carving, carving, carving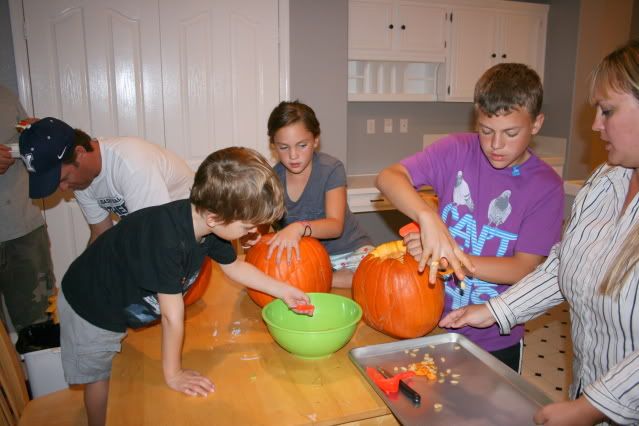 and crazy darek faces

brinks scooping pumpkin guts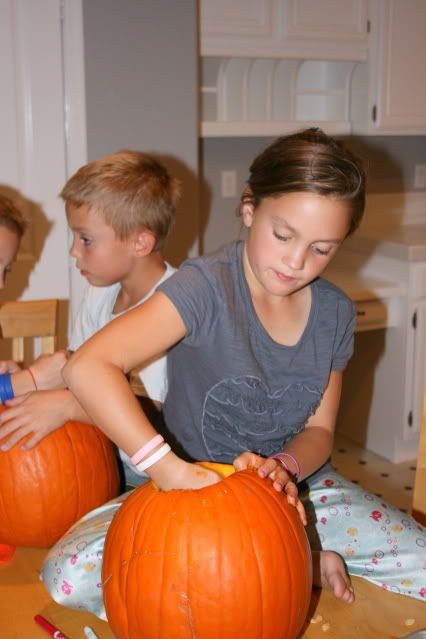 and the sweet twins sharing their pumpkin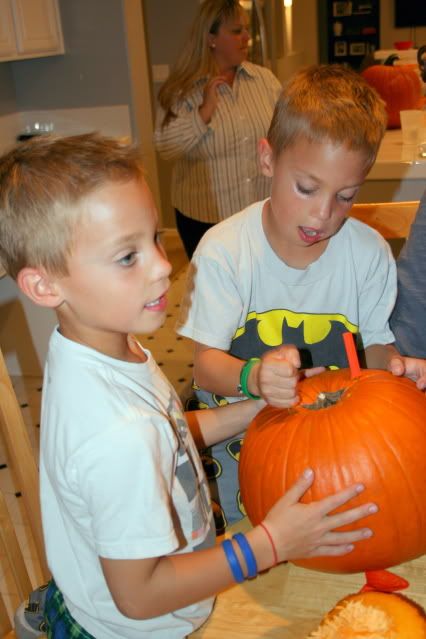 after our pumpkin masterpieces were created we settled in for a little halloween bingo game
i printed out the halloween bingo cards for free
HERE
i you're in a bingo mood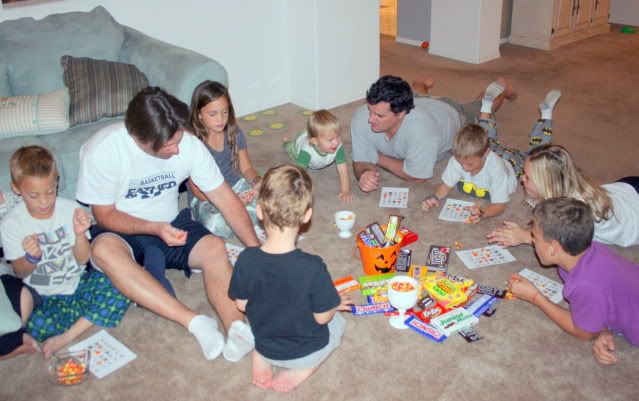 this might be my favorite picture of the night
beck so sneaky, reaching for some candy corn