first day of preschool!
how classic is this pose? it was all atticus, i had nothing to do with it.
apparently this is what he thinks big boys that go to big boy school look like.

this is a little more atticus-like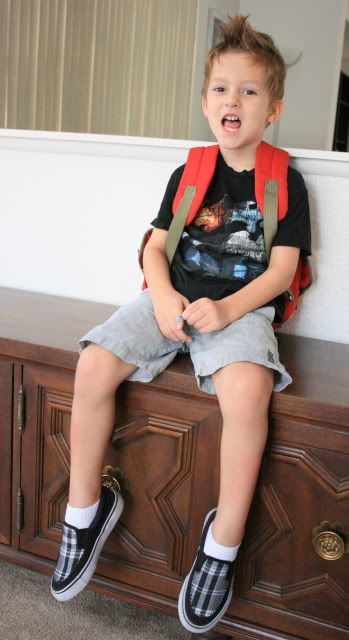 so atticus has been talking about going to school for months. it has been really fun to plan for and have something to look forward to. i have to admit that for the last few days it kind of started tugging at my heart. i'm so excited for him and i know this is so great for him and obviously it's nice to have a little bit of time a few mornings a week to run errands with only beckett, but still i couldn't help feeling just a tiny bit sad that my little boy is growing up. such mixed feelings. but overall so happy for him! and i admit that i was beaming with pride as i drove away after dropping him off. just so proud of my brave little boy.

checkin out the goods on campus before starting class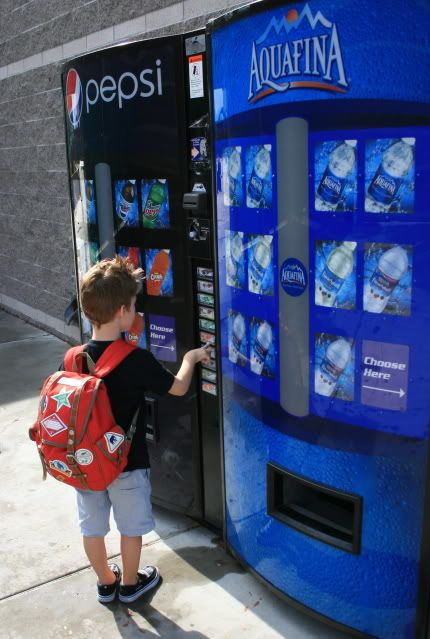 so excited waiting outside the door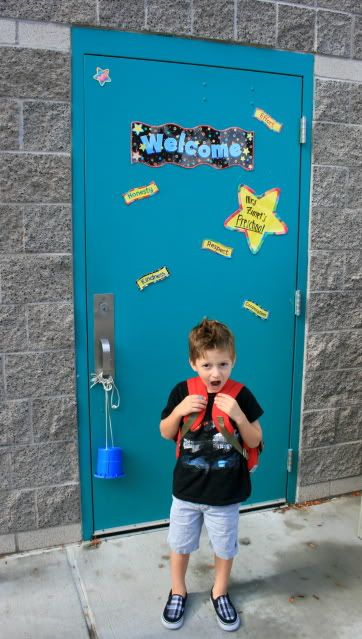 waiting in line to find his cubby hole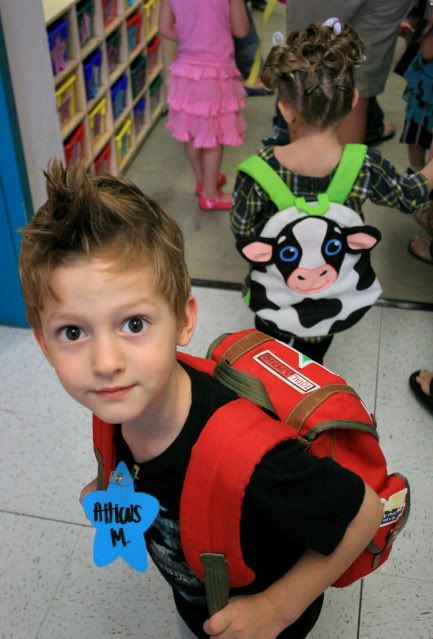 he immediately went to the water table and started playing as soon as he got into the room.
he loved it from the very firsts second. he had a milli-second of doubt when i told him beck and i were leaving but pretty much didn't skip a beat. kissed me goodbye and kept on playing. he was so hyper and excited when we came back to pick him up. he talked about painting and playing at the water table and going potty at the high school (the preschool is at the high school, students get to help out at it). he was so so happy! and so was i! phew!