this week
***
we've been painting and painting and painting
and we had another little poop-capades episode yesterday
and poor atticus spent last night nightmaring about ghosts
and my pinterest addiction is growing by the minute
and i'm so glad new season shows are on
and i wish i had a brownie right now
***
plus sweet baby beck has been extra snuggly and funny
mostly a good week
(minus the poop mess, paint mess and nightmare mess...)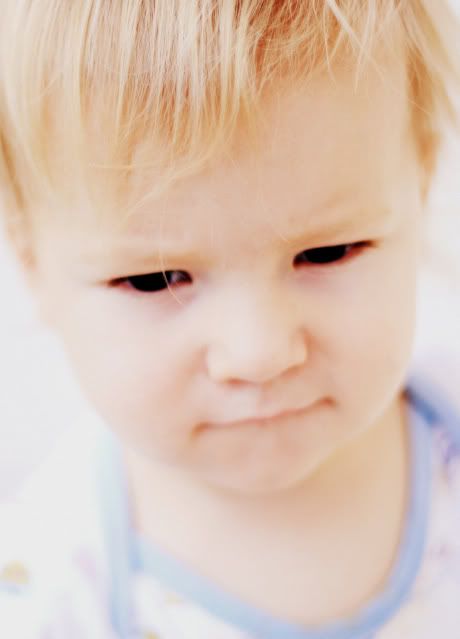 ok, so we've been working like mad on this little kitchen project of ours.
i've been spending the days painting and darek paints all night, literally - he stayed up until 4:30 in the AM finishing the edges of the paint two nights ago! how's that for dedication? thanks handsome hub! anyway, the kitchen was out of commission for a few days which is enough to motivate anyone to get it done quickly. now all the inside stuff is finished and it's looking good! so excited! still lots of work to be done tho, the cabinet doors are awaiting a good spraying in the garage this weekend. hopefully all will be done sometime next week!
so glad this it turning out to be worth it!
phew!
anyway, it's been a little bit of a hectic week with a chaotic house and an unuseable kitchen - however after mentioning to a friend of mine today that i would just be home cleaning all day if she wanted to bring her kids over to keep my kids company for a bit, she did in fact bring her kids over but also brought her nanny and the two of them CLEANED MY WHOLE HOUSE!!! can you believe it? we're talking sweep, mop, dust, vacuum, dishes, fold 5 loads of laundry (even our skivvies, people!!) and help put everything away! now that is true friendship! what a blessing these friendships are!
i want to be that kind of friend...
so you just let me know if you have some skivvies
you'd like me to come fold for you.
i'm there!
anyway - lots of love and THANKS to min and juno
for making this tired pregnant girl's day!!!
and while we're on the subject of sharing the love
last night atticus and i sat down for a little bedtime snack
and he just spontaneously said to me,
"mommy, you're a nice mommy."
it melted my heart
and was exactly what i needed to hear
because i don't always feel nice when i'm enforcing rules and giving time outs all day
which i believe to be part of responsible parenting, but just gets so old after a day of disciplining
please tell me you know what i mean
but my sweet boy let me know that it was all ok,
and that he still thought i was a nice mommy
.thanks little bug.
it did, however, slightly backfire on me this morning when i was enforcing the eat-at-the-table rule
and atticus reminded me, "no mommy, be a nice mommy, not a mean mommy."
oh well, you win some and you lose some...
HAPPY FRIDAY!!
***