darek and i spent last weekend at our friend's beach house in newport. i call it our secret getaway because we didn't visit any friends or family while we were in CA. we just needed some serious without-kids hang out time. sometimes i kind of forget that we are actually married to each other and had a life before we had kids. some days it feels like we are just partners in raising kids, just tag teaming diaper changes and bedtime routine. needless to say we needed a little time away. it was a month late, but we took a little weekend getaway for our ninth anniversary. it was pretty much heaven on earth! our super sweet, generous friends let us stay in their beach house while they were out of town. the second night we spent at the marriot, where we stayed our wedding night. so fun, right? i can not tell you how much good it did my little soul to spend a few days on the beach. i could use a little (or a LOT) more beach in my life.

the beach shack, those glorious beach cruisers, the brick walkway, the sunflowers
all perfection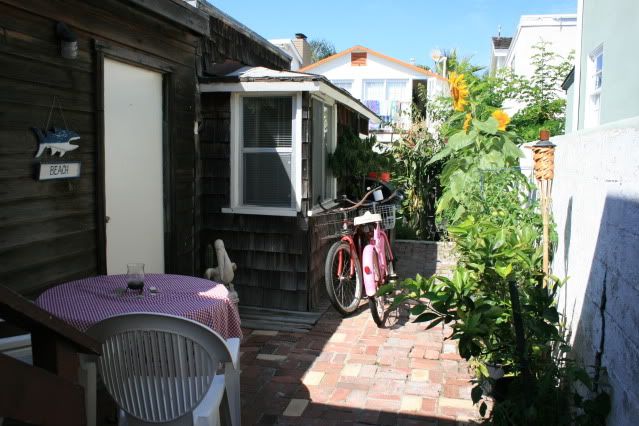 fyi - all the rest of the pics we took with our super ghetto camera phones...
so we stayed in that little beach house behind darek, just stepped out onto the bike path, crossed the park...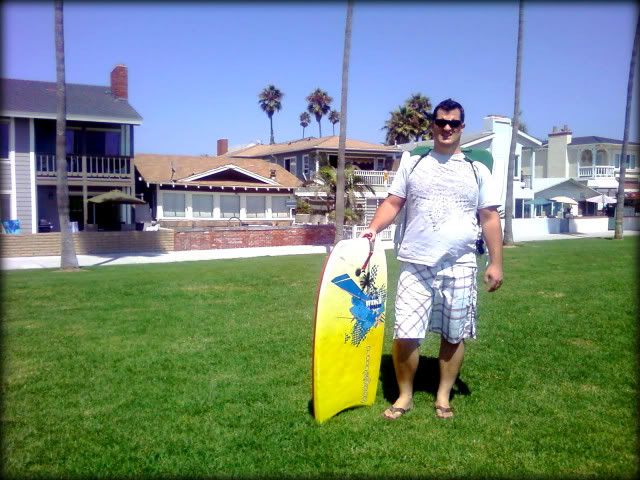 and arrived at the beach!
to die for, no?



i just wanted to lay on my big belly and sleep in the sun the whole time but little lady was not thrilled about that plan. i finally dug a big belly-hole and read my trashy magazines for as long as she'd allow. not long enough, but it was still nice.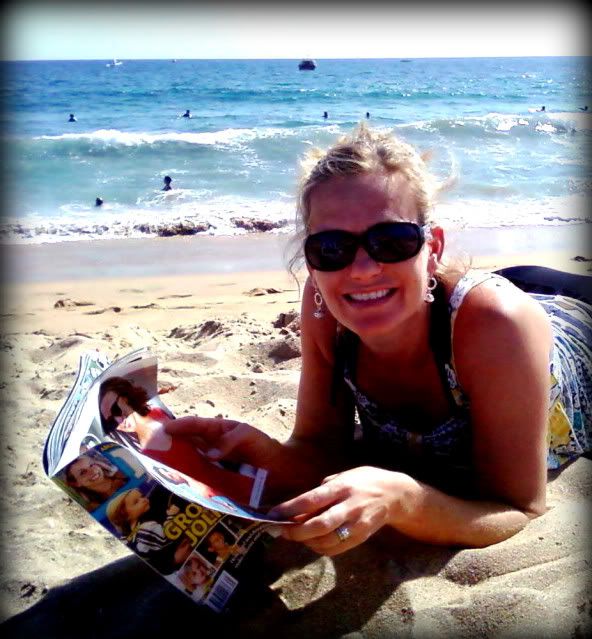 brandon and cori kept our little rugrats for us. (THANK!!! YOU!!!) i gotta say, i had me some mixed feelings about leaving those little dudes for the weekend. i was so excited for some break-from-mommy-time but it also took a little breaking of my heart to actually drop them off, kiss them farewell and drive out of town...truth be told, however, my heart broke for about as long as it took to drive to CA and plop down on the sand. i was juuuuuust fine after that. it's so hard to re-program the brain to not always be thinking of where the kids are? have they eaten? do they need a diaper change? are they late for nap? etc. etc. but once i was finally successful at turning off my mommy brain we were all about the beach and sleeping in and eating out and seeing movies and just chilling. it was long overdue. and my kids were in the very best of hands. they had the time of their life and even better, were on their best behavior all weekend. i got happy reports of good eating, good sleeping, good playing and good churching, all of which made the whole weekend all the more glorious! i think i'm giving LV a pretty fair shot, but i've got to admit, i'm still a california girl at heart. nothing beats it. fingers crossed we'll actually live there someday...
newport pier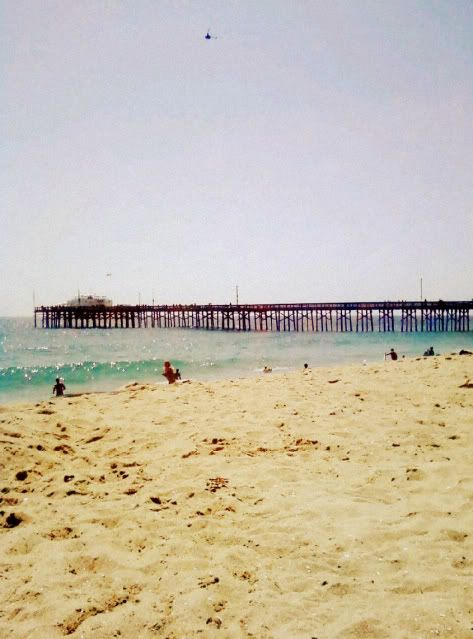 saturday morning we had breakfast at the newport pier (our friends' house was about five houses down from the pier, on balboa) then headed to the temple. it was awesome. it's been a long time since we've been together instead of just tag teaming and taking turns. anyway, at breakfast saturday morning we took phone pics to send to the kids to let them know that although we were having the time of our lives, we also missed them!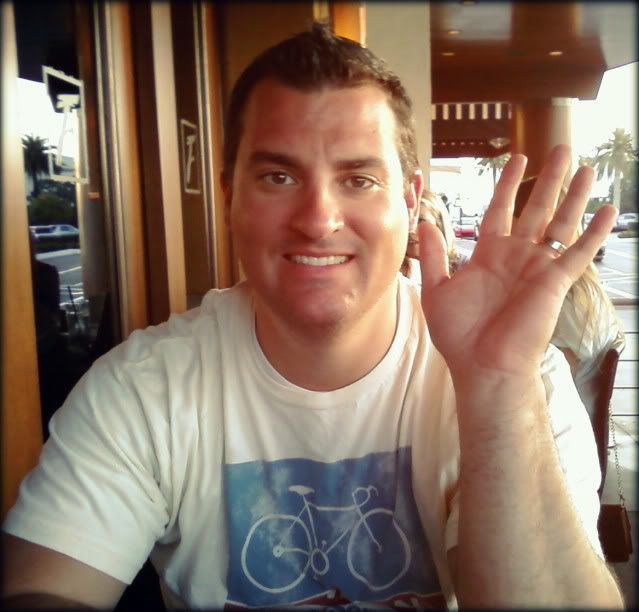 we went to huntington saturday night and brunched and beached in laguna on sunday before driving home. i fretted a little that i hadn't actually busted out my camera to take some decent pictures but really without the kids around there seemed to be very few pictures worth taking. i took a few with the diana but haven't developed them yet. otherwise we just hung out and didn't worry about it. it was so nice not to have a schedule, no where to be, nothing planned. we just did whatever tickled our fancy the whole weekend and it was heaven.
thank you to the LV mccoys and the newport beach shackers for making our incredible weekend possible. thank you sweet husband for making me take a break from mommy life to do what we've always done best - just hang out together. and thank you california for being as glorious as i've always remembered you being. hope to see you soon!
.ta.