yesterday was a melty popsicle kind of day

yesterday morning we bid farewell to our final visitors we've had for the last three weeks
and took a recovery day, just hanging around the house. half the time it was really pleasant as the boys
played nicely together. the other half of the time was less pleasant as i was yelling at the boys
to play nicely together. i've noticed that the incidence of time outs greatly increases with the more
time we spend at home, instead of going on an outing. we'll for sure be planning an outing today!
as soon as beck gets up at ten!

darek's parents were the last of our house guests and were here for the last week.
wednesday we had brandon and cori's family over to hang out and have dinner. after dinner we took
a little walk around the block and the weather was beautiful!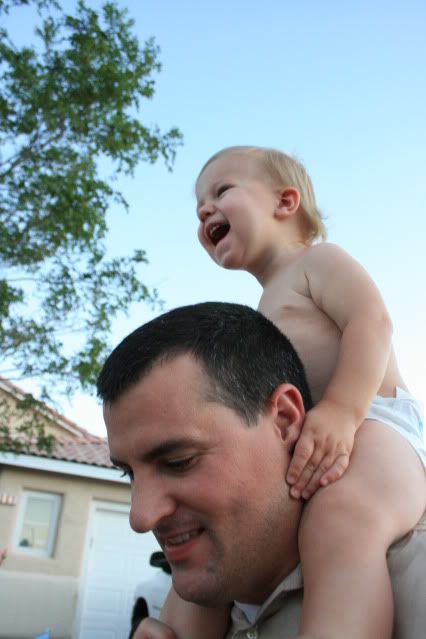 the shirtless atticus rode his little scooter and was very proud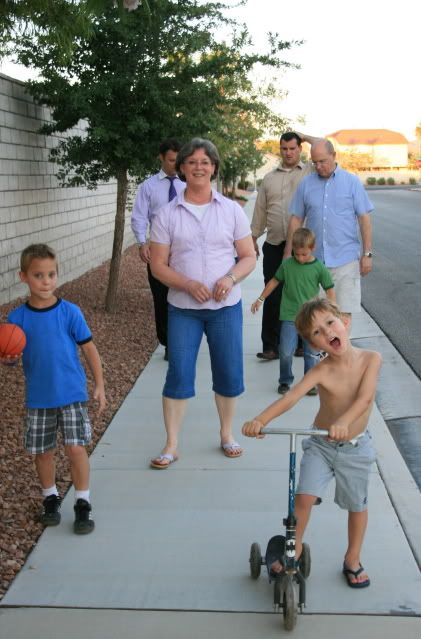 and the clothingless beck rode his little bike and was also very proud


with brinkley's help of course since his chubby little legs can't reach the peddles


she eventually had to ride the bike herself since it got a little tiring pushing beck around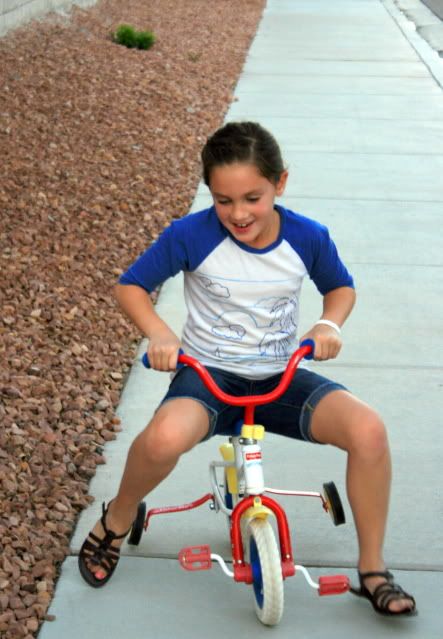 speedy atticus


waiting for us to catch up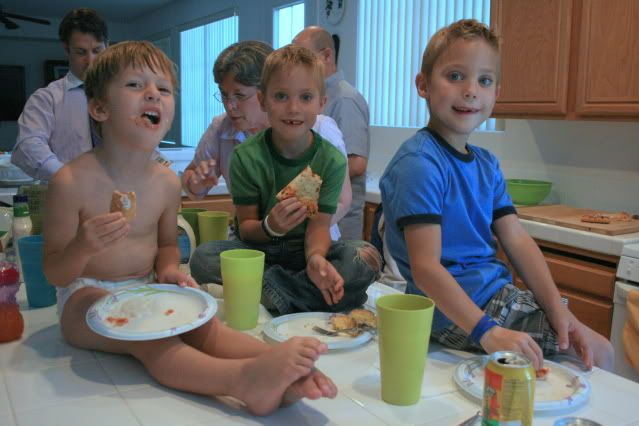 we had dinner at B and C's the next night along with a bingo tournament and a thrilling game of Pit that i was sure would put me into premature labor. i won the coveted milk duds however so the evening was a complete success in my eyes. we spent most of the rest of the week just hanging out and chillin. except for the day that mom and dad mccoy spent completely cleaning out and organizing our entire garage with darek. it's so nice now that i'm thinking of moving my bed out there. i forgot to take before and after pictures so you'll either have to take my word for it or come sleep in our garage yourself. you can have my bed.
they also babysat for us friday night so we could go out for our anniversary
and took us to dinner saturday night. it was the most exciting weekend we've had in years!
for our anniversary we were really creative and went to dinner and a movie (harry potter, pretty good). perhaps the most creative part of the evening was when we were waiting for our movie to start, we stopped in at savers to splurge five dollars on each other buying really classy anniversary gifts. i got darek a really fashionable tie and an extra rad dolphin soap dispenser since his is broken. the next morning we were both grossing out over how ghetto and nasty it is when atticus suddenly declared it his new love and wisked it away to his bathroom. darek got me a sweet little girl onsie, a cute book where kids say sweet things about their mothers and a real sparkly ring, also very fashionable. we realized after that we should have bought harry potter type costume items to make each other wear to the movie and be real funny,
but as it turns out we're just not that funny.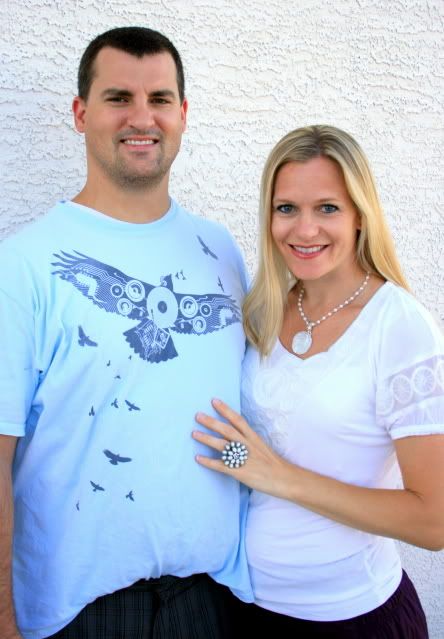 dinner out with mom and dad mccoy was also really fun. we went to holsteins at the cosmopolitan and showed them around so they could see the venue wherein darek does his glamorous job of elvis impersonating (remember how that's code for IT auditing?) they were bedazzled by the cosmopolitan and all its dazzlingness. we also watched the fountains at the bellagio which further bedazzled them so the evening was a success!
and despite the males' expressions in the photo below (i knew i should have taken a second) we all had lots of fun together. thanks for coming mom and dad mccoy! and thanks for all the cleaning and babysitting and game playing and kid wrestling and general mccoy love!
we love you!