"on this [blog] site
in 2011
nothing happened"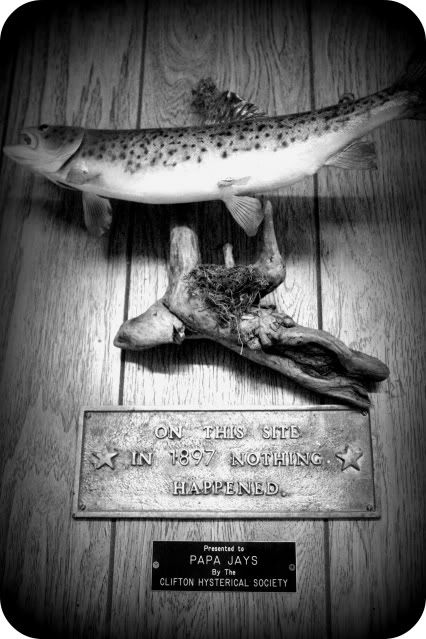 i took this picture while i was in idaho last month. this plaque is hanging in a little convenience store called papa jay's outside of preston. it made me laugh even though it's not true because something sublime does in fact happen at papa jay's on a regular basis, namely the creation of the best homemade beef jerky in all the land. i wish i could say something as exciting about my blog but alas, as you can see here it sits neglected and boring. i've been lacking blog inspiration of late and thought this picture was rather fitting. no?
papa jay's world headquarters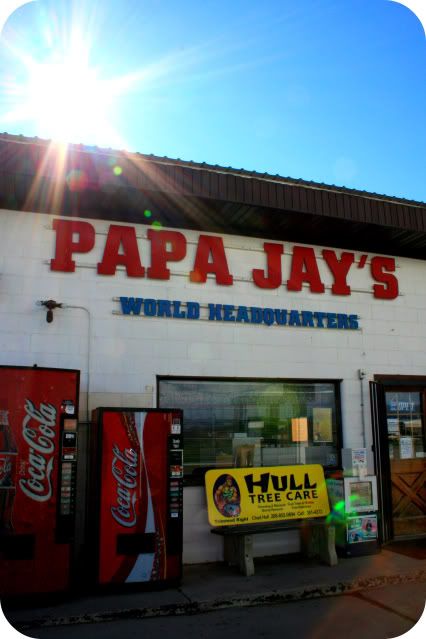 however, since i'm here and you're here and we're all here together, can i ask you a question? i emailed some of you about this but in case i missed you i have a little question for you. i have to do a 20 minute lesson for a relief society (church women's group) meeting on wednesday night and i'm seeking inspiration. the topic is "the importance of friendship." i have a lot of thoughts on the subject but nothing that's really gelling - sooo...i was wondering if you had any thoughts on the subject?
any quotes, stories, experiences, etc. about friendship that you'd like to share?
feel free to leave a little comment or shoot me an email if you have any words of wisdom for my inspiration-less self.
ps - papa jay's also has stellar root beer
steller enough that it required some celebratory root beer drinking and picture taking out in the parking lot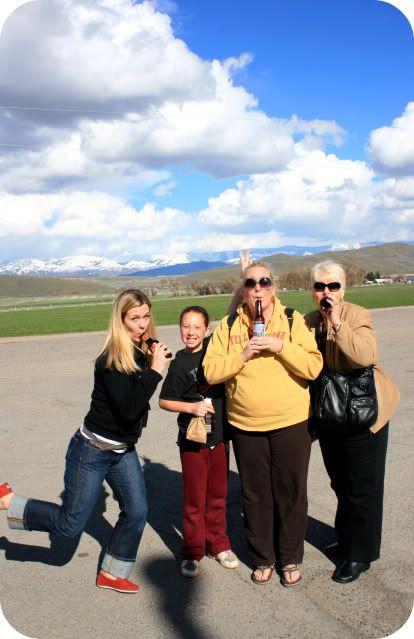 thanks friends!!!