the daddy in our house
so saturday night i told darek that i had gotten a babysitter and planned a little father's day date for him
his response: "when's father's day?"
it looks like i could have gotten a freebie this year since he didn't even know father's day had arrived
but nevertheless we went out and celebrated in style
we spent sunday doing sunday things as well as having yummy donuts and nothing bundt cake
and opening presents to celebrate the daddy in our house
who is kind of crazy
but lots of fun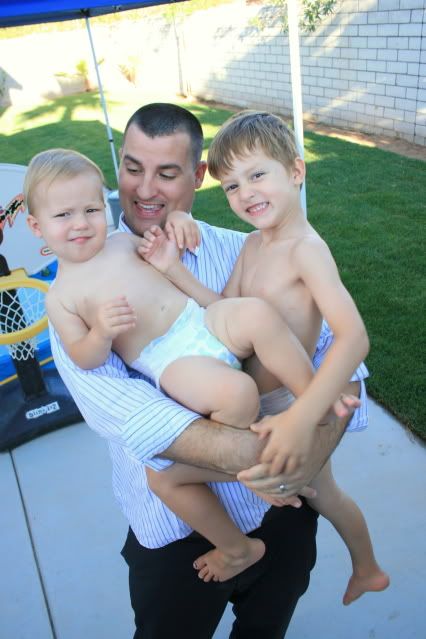 as usual there was lots of play in the backyard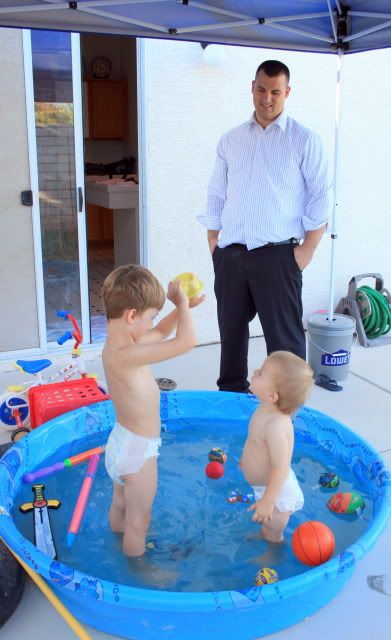 that included putting all of the toys in the pool


and swinging, swinging, swinging with daddy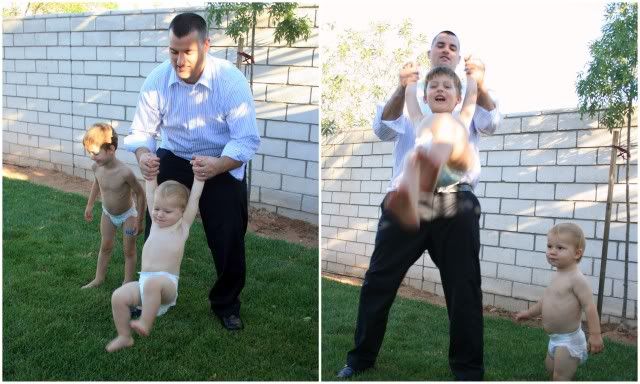 displaying one of his little gifties from the boys
because this daddy loves himself some serious dairy queen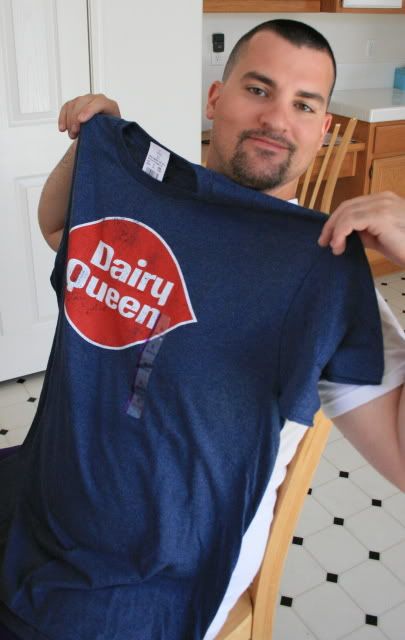 atticus was on card-making duty which quickly turned into wall decor duty
of which he was very proud

darek is such a fun daddy. i feel so grateful that he comes home from work every night and spends the evening chasing and wrestling and playing with the boys. we all love you darek!
darek and i also called each of our dad's on father's day to chitty chat and wish them a happy day. afterwards we talked about how blessed we've been to have been raised by good parents. thank you to papa ted and grandpa mccoy for all the love and sacrifice over the years. we love you so much!
i hope all the daddy's out there had a happy day!