i know what you're all thinking...
first you're trying to remember how old beckett
is so you can calculate how close these little babes will be
beck's 15 months, they'll be 22 months apart
atticus will turn four the week the babe is born
so close, but not like i-didn't-mean-to-get-pregnant-close
which probably answers your second question - yes, planned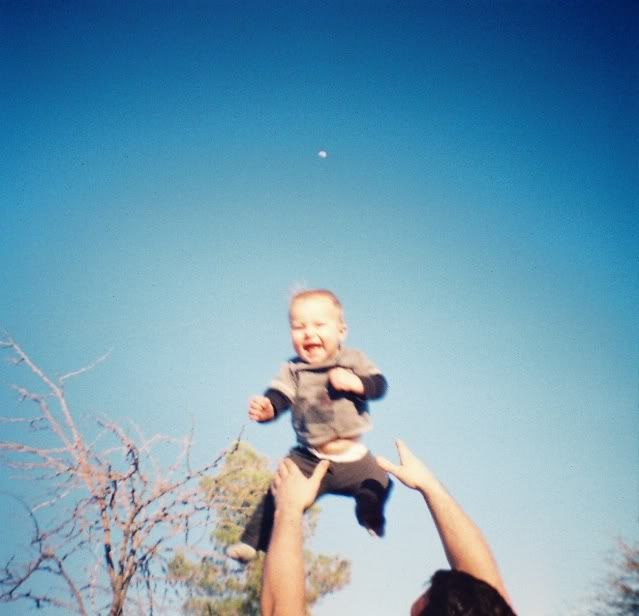 and lastly
you're thinking i'm crazy...
and this is how i feel about it
you're totally right!!!
i mean i've got my hands full with this little ragamuffins running around creating chaos left and right
but that doesn't really matter until you're pregnant and so tired and kind of yucky
and definitely emotional and that's when you find yourself wondering,
"what in the world was i thinking? i can't handle another kid!"
but by then you're pregnant and it's too late to wonder
so you just pretend like it's all going to be ok
atticus can't stop talking about the babe in my belly. he's sure it's a little sister and so far he's named her winky. he's also finding pregnant bellies everywhere we go and pointing to them while shouting, "look mom! there's a baby in there!" luckily he's only pointed to pregnant women so far but one of these days it may not be...
that will be embarrassing.
so lah-dee-dah, i'm sure you're not interested in the details of my raging food aversions but i'll just sum it by saying that i'd pay good money to detach the smelling mechanism in my nose until the time comes to smell my newborn. smells = bad, food = even worse, but have to eat to not feel sick.
it's a very cruel trick by mother nature. but nevertheless she's bringing me a sweet little babe and i'll forever be grateful.
so thanks for all the blog and facebook congrats and love!
we're excited and we'll keep you updated
.ta.