from the diana
we had picnic dinner at the park last night. it was dreamy and perfect
and beck discovered his undying LOVE for the slide. atticus and beckett just kept
race sliding over and over again and laughing the whole time.

also at the park last night
this little bridge

the boys played on it for a while
atticus pretended to be a mean troll hiding under the bridge and wouldn't let us cross.
beck did not know what to think of the bridge. he was very skeptical about walking across it on his own.
he bent down and touched the wooden planks and took very careful steps across.
but was finally brave enough to do it on his own.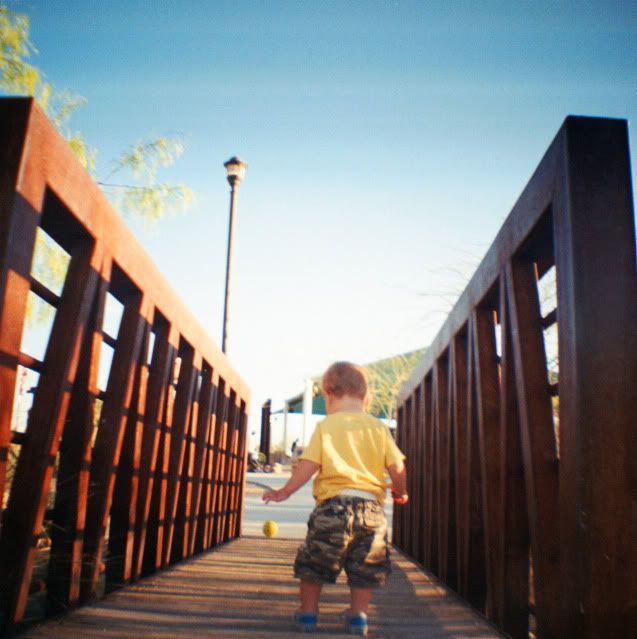 baby beck at the fair
i thought it would be cute to take a picture of his smiley face on the "have a nice day"bench
but he did not like being temporarily detached from my left hip in order to pose for the picture
so this is what i got instead

fyi - i found this little "OC salt creek" t-shirt at h&m and had to buy it for beck.
loved this beach growing up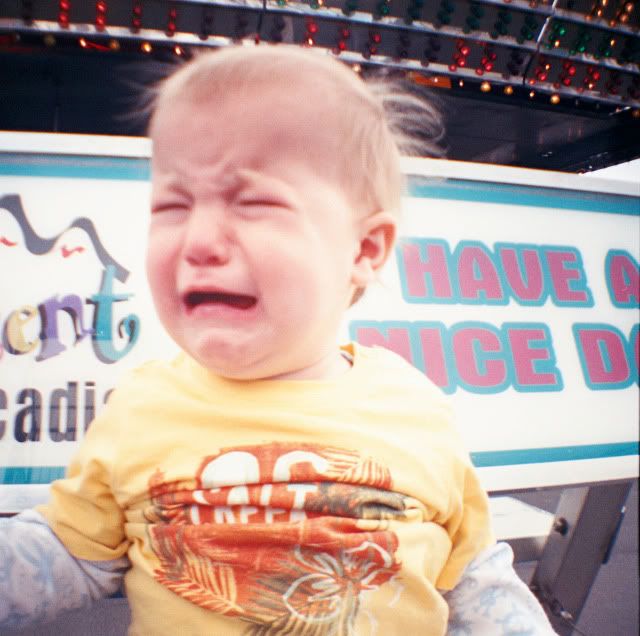 and more of the fair fun house

happy atticus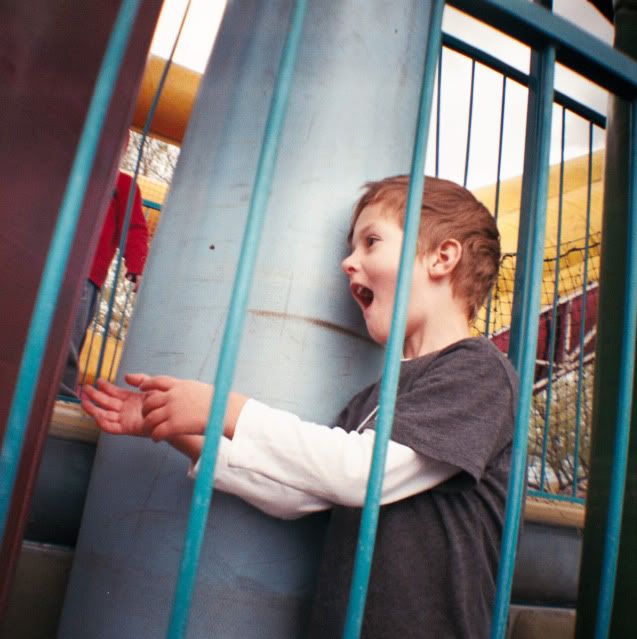 crazy static hair on the slide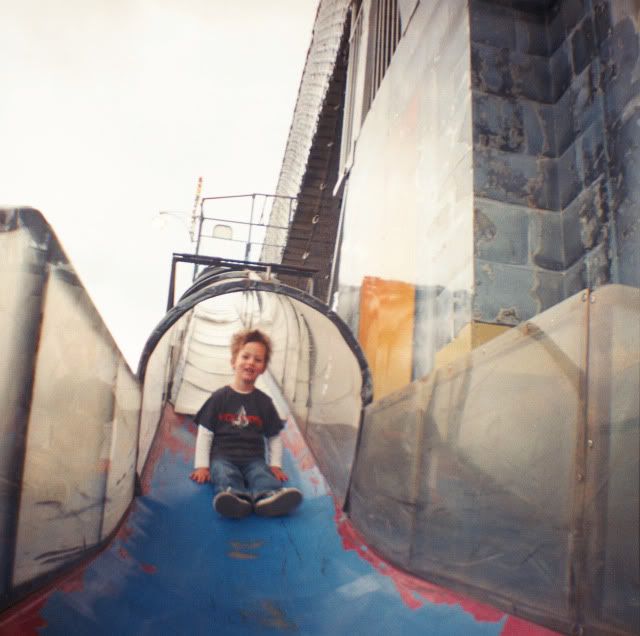 and the victory bounce at the end