the bday showdown
darek wasn't expecting much by way of b-day celebrating yesterday since we've got plans to celebrate with family this weekend but the boys and i pulled a fast one on him and had a little party. after nap time we went on a little shopping spree and darek came home to homemade happy birthday signs and christmas-wrapped birthday gifts. it was a happy little surprise and a happy little party.
(um, by way of compulsory explanation: there once was a very large fork hanging besides the very large knife hanging besides the very large spoon on the wall.
i'm sure it comes as no surprise to learn that upon toddler intervention that very large fork was sent to an early and tragic death and has yet to be replaced.)

opening birthday cards
and atticus counting the birthday moolah
that has already been spent on a birthday blue ray player


naturally atticus took on the challenge of gift unwrapping like it was his toddler job
and was real excited with what he found


mastering the bop it bounce
setting birthday bounce records and such


sportin some new digs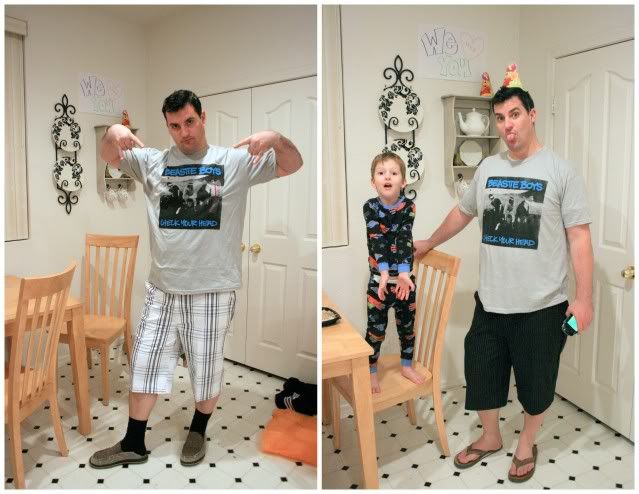 the party favors
clearly these little water guns were atticus' choice during our birthday shopping spree
as was the water gun fight that ensued post birthday dinner in the backyard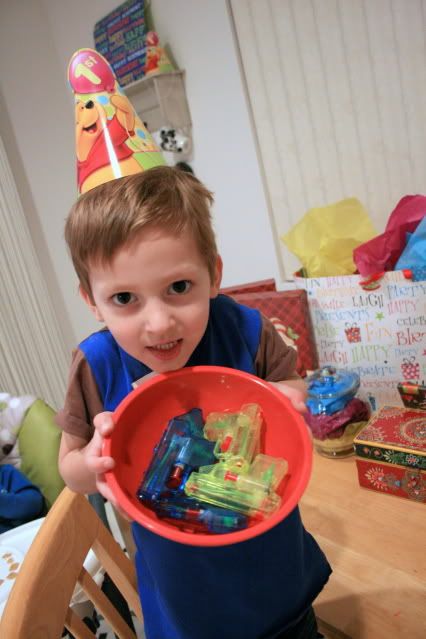 and speaking of birthday dinner...

and since "real men don't eat square cake"
for dessert we had left over nothing-bundt-cake that darek's coworkers brought him at work
it was delicious
maybe like incredibly delicious
maybe like the most incredibly delicious thing i've ever eaten
(which means the great wall of china got saved for tonight. that's two heavenly nights in a row. yum.)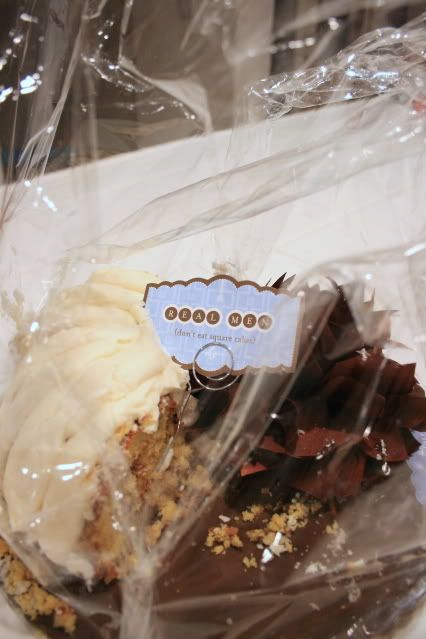 the rest of the goods
fitting that darek's fortune cookie said
"you will enjoy doing something different this weekend"
since he's headed to some of the mountain west bball games with
brothers, bro-in-law, nephews and friends, no?
that's a happy birthday!