we took the kiddos to chuck e cheese last night for one last family outing before darek becomes immobilized for a few weeks by his knee surgery today. he tore his ACL...again...and is having it knee surgery...again. same knee, six years later. somewhat inconvenient, but i'm grateful it's fixable and nothing serious in the grand scheme of things.

as always, the boys loved the huge truck


and climbing out on top of it


last night darek's sister erin flew in from AZ to help us out for the surgery-recouping weekend.
i don't want to say too much because maybe i'll start crying great tears of gratitude but i can not tell you what a blessing it is to have her here. THANK YOU erin for coming to our major rescue this weekend! she's so great with the kids and they LOVE her and it's just so helpful to have another set of hands.
tear...tear...tear... so grateful.
thank you!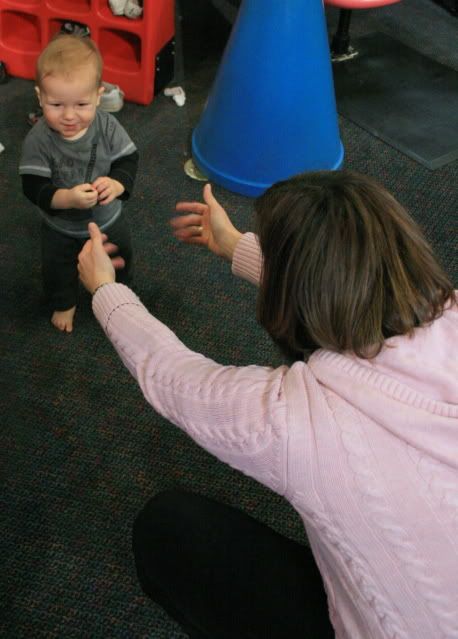 atticus considered using this hammer to play the game for which it was intended
but then he just decided to hit himself in the head with it


riding the police car


this thing was popular


too popular even to hop off for one second to eat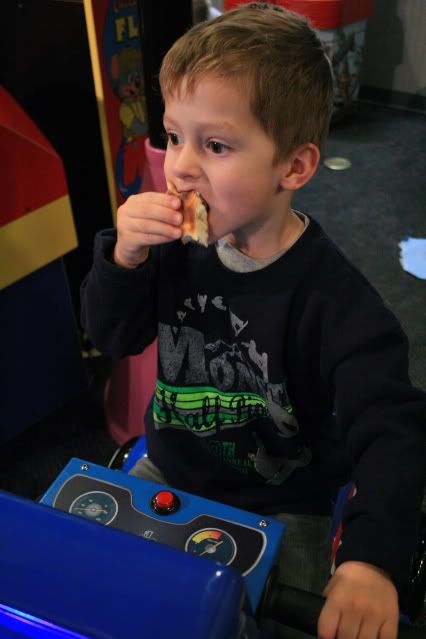 and this is my fave of the night
i walked over to find atticus riding this little pretend roller-coaster
and gasping and gripping as if he were riding montezuma's revenge at knott's berry farm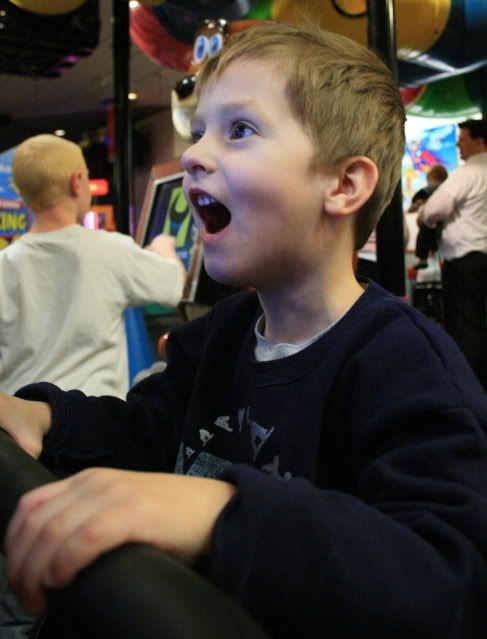 welp, we're headed to the hospital now
wish us luck!
.ta.