beckett's first birthday
february 19, 2011

we had a crazy weekend with sick kids and a gimpy dad (knee surgery)
but that didn't stop us from partying it up for the little beckster's birthday.
saturday morning erin and i took the boys to the park to run around like little maniacs.

i love beck's little "O" lips here. he does this when:
1) he's pointing at something he thinks is real cool
2) he's saying ball which comes out "bow"
3) he's pointing at the owl in his room
and saying "hoo hoo"


he's also started saying "clap clap" when he's clap clapping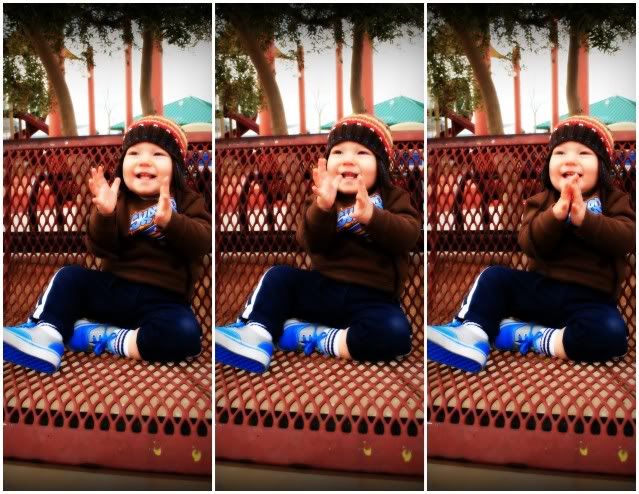 as always lovin the swings


just like big brother

he's taking more and more steps everyday
his current record is about 11 steps over three feet
and i love these pictures of atticus helping him walk
beck's even busting out a little "att att" every now and then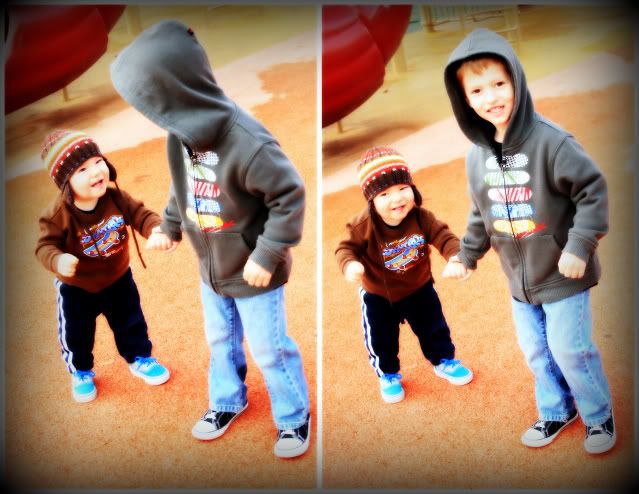 we did a little b-day party saturday night
sitting on the counter with his gifts
and kitty, of course

please note the glowing fuzzy hairs atop his head
halo-esque, no?
(in case you weren't reading this blog a year ago when this little chub was born
his middle name is halo. in fact i blogged about it a year ago today HERE.)
snuggling up with dad recouping on the couch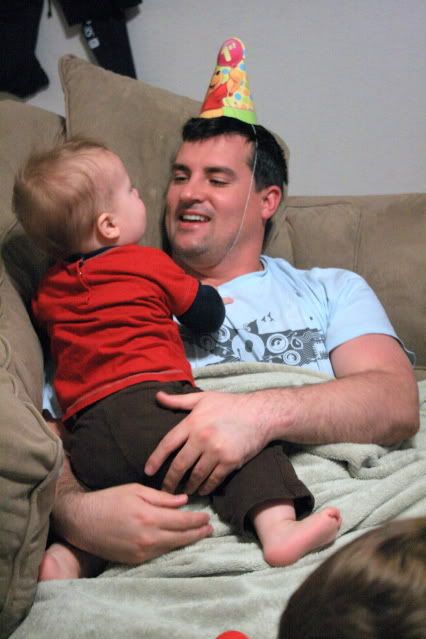 making all kinds of heroic efforts to pull dad's birthday hat off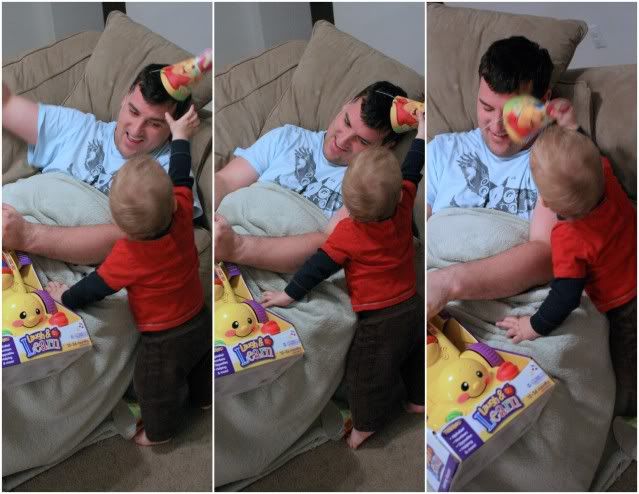 GQing it with his gifts and kitty (again)
and taking his new vacuuming skills very seriously
this was a gift from the LV cousins and both boys LOVE that sucker
(get it, vacuum, sucker? vacuums suck? el oh el, no?)
ps - so sad we had to schedule the b-day party for a time the lv cousins couldn't come :(
but THANK YOU for the great gifts and just being great in general!
beck got lots of cool toys not all of which have been pictured here
but i picked
THIS
out for him in an attempt to relive my childhood
and g-ma mccoy sent
THESE
to him in an attempt to relive her childhood
i mean that's why we have children, right? to relive childhood?
singing and candle and cupcake time
the reach
the bite
the squish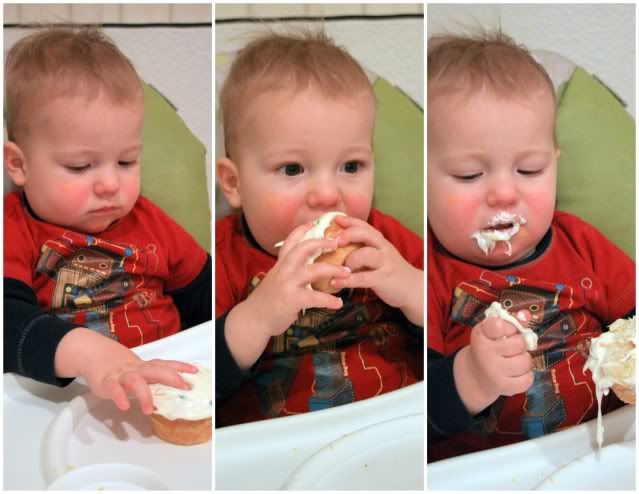 the first bite turned out to be about the only bite
it was just squish squish squish after that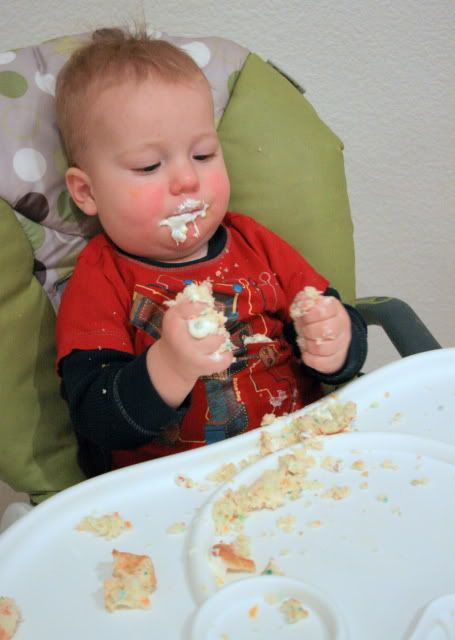 and one little extra pic from this morning
this ball was from darek, another fave
"bow bow" = ball ball
oh yes, and kitty of course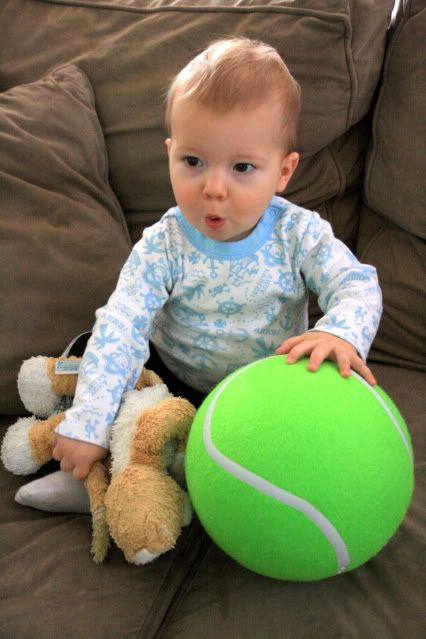 my dearest beck
you are the most precious and pure little soul
i didn't realize how much you were missing from my life before you arrived
but now life wouldn't be life without you
~
i love you more than blog posts can say
thank you for your light and joy
happy first year sweet baby
.