guest bathroom before and afters
my parents got to town today (hooray!!) and anytime we have visitors coming
we hustle to finish up unfinished (or sometimes un-started) house projects. this time it was the guest bathroom.
before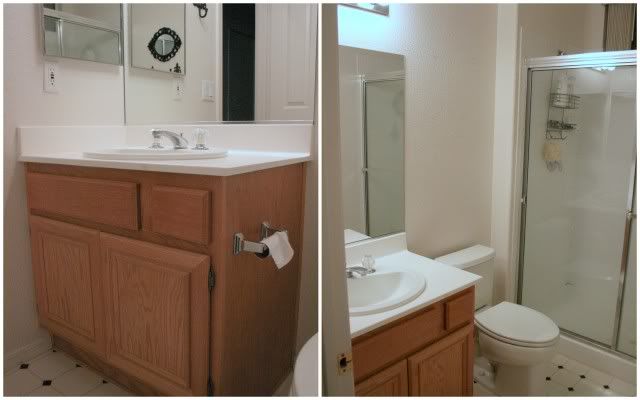 after
just don't ever accuse me of shying away from bold colors!
the yellow is soft and mellow - moon mist, behr paint
the red is brighter than shown here - antique ruby, behr paint
bright yes, but it just might make my heart pit-a-pat a bit when i see it. love.
incidentally, as i painted both i colors i just kept asking myself why i repeatedly
spend so much time painting rooms in my house colors i hate, but it all turned out in the end.
two coats, let it dry, fall in love.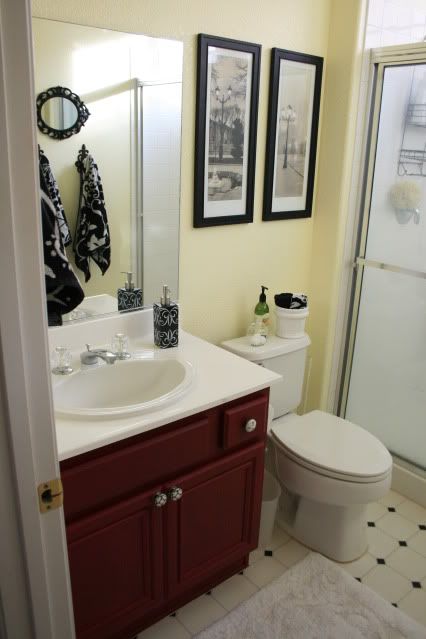 this bathroom obviously still needs work, we just painted the walls and cabinets
but eventually it will need tile, new lighting fixtures, updated cabinets, new mirror and medicine cabinet etc.
but if i wait until all that gets done it'll never make the blog
progress...slowly but surely

i originally bought the knobs for this bathroom from anthro but then found identical ones
at hobby lobby for a 1/3 of the price. yes please! i did a quick return and a little purchase and viola, anthro knobs for cheap! plus everything at hobby lobby goes on 50% off sale every couple of weeks, so double deal. if you love something there hold out a few weeks and it will probably go on sale. also you can print %40 off coupons off their website to use on any item in the store.
do not delay!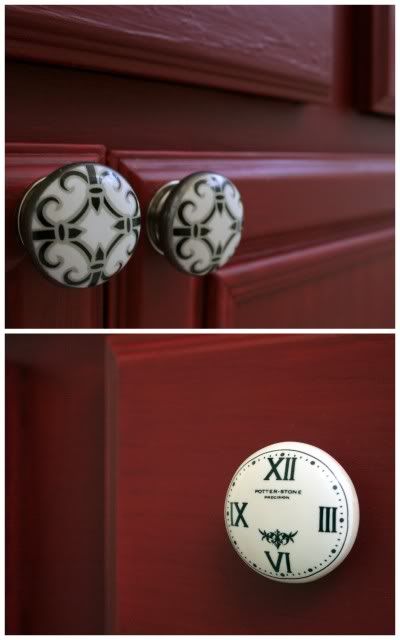 the mirror and towel/hand towel hooks are also from hobby lobby, also bought at half off.
towels, hand towels, wash clothes and floor mats were good deals at ross.
don't doubt it folks, i love me some good bargains!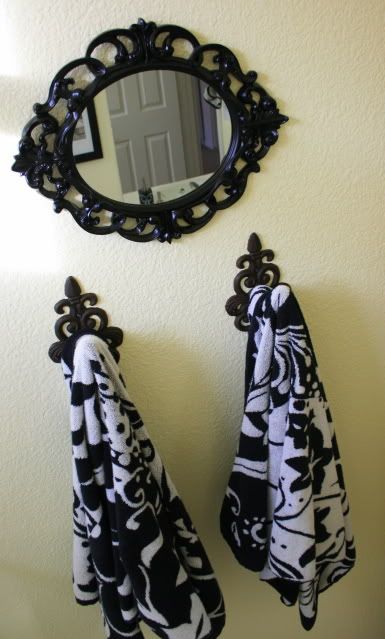 soap dispenser and q-tip holder from target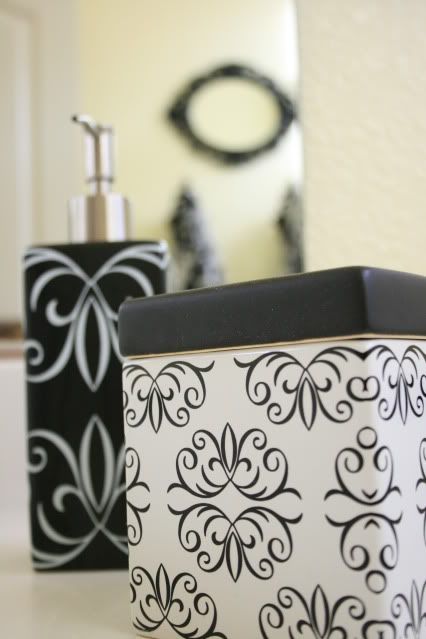 so anywho, that's it
i still need to add some bold color accents to tie in the red
but it's good enough for now