more blurry pictures from this weekend
last night we went to the ethel m. chocolate factory
their chocolate is music to my taste buds

they also deck out their cactus garden with christmas lights
athough that didn't stop atticus from whacking a cactus within five minutes of arriving
and getting a hand full of splinters. poor little guy. that put a damper on the outing.
hopefully the yummy chocolate made up for it.
seriously, what's a mother got to do to get her boys to smile for the camera?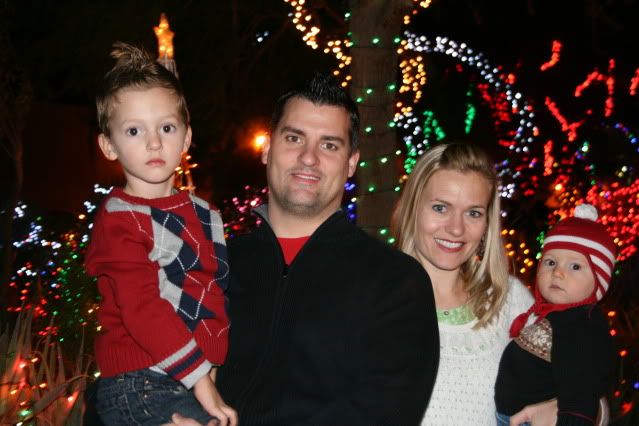 there is a little tour through the factory area so you can see where the magic happens.
sadly the oompa loompas had already headed home for the evening.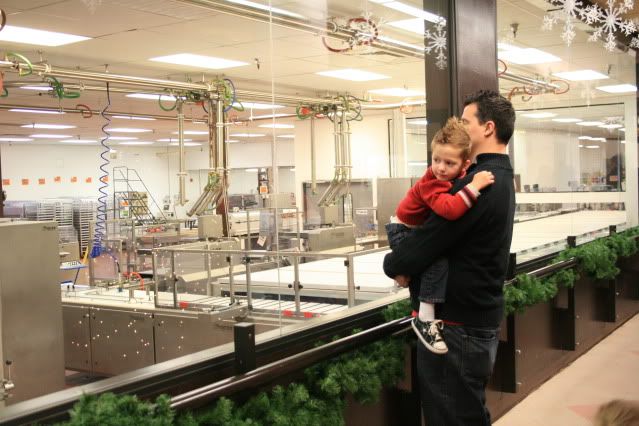 beck was happy to hang out is his stroller
especially since i was sneaking him bits of chocolate when no one was looking


we took a little stroll through the gardens
santa was there but so was the rest of last vegas
and we didn't want to wait in the mile long line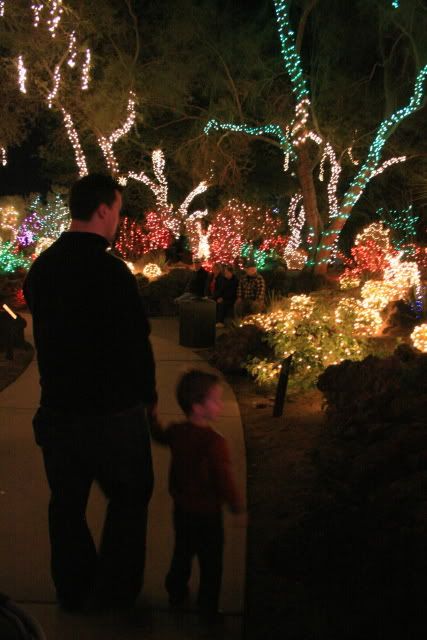 and of course took more blurry atticus-with-zombie-eyes pictures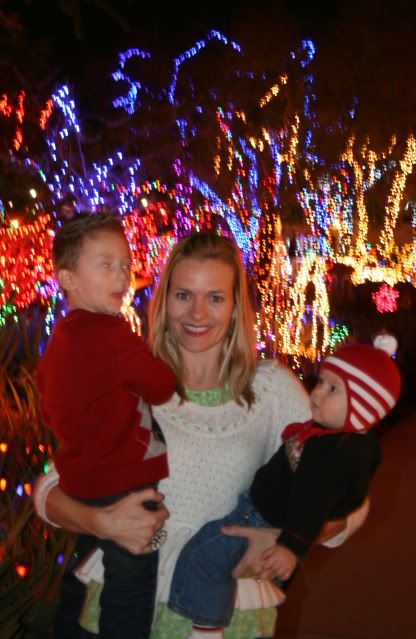 so on a non-chocolate note:
i've started blurbing the ole blog
have you done that? you can "blurb" it into a printed book at blurb.com
my sister-in-law did and brought the book when they came for thanksgiving day and it was so darling. i've started blurbing ours, i'm going by year so started with 2006 when i started the blog. it's so funny to read the old blog posts. mostly because 1) i'm such a dork, and 2) i can barely remember life before kids! we thought we were so busy at the time but really we were footloose and fancy free! those were fun days but i'm also glad they are behind me. i've had a lot of growing pains since those early years in boston and i'm grateful to be where we're at now. anyway, just wondering if any of you have printed your blogs into books? what program did you use? any suggestions?

.ta.