christmas morning
it was dreamy
and perfect
the boys were so thrilled. every present they opened was a true celebration.
atticus couldn't believe that santa had actually followed through on bringing him the
buzz lightyear gun he had asked for when he sat on his lap. even beckett was in heaven opening
presents and getting excited about every single one. the only thing more magical about christmas morning when your a child is being the parent and watching your own kids on christmas morning.
perfect

the look on atticus' face was priceless when he walked out of his room and looked down on the christmas presents. he shouted "santa came!!! presents!!" and couldn't believe his eyes!


santa left this very cool plane for atticus that comes with tools which he can use to take it all apart and put it back together again. he's obsessed with darek's tools, especially his electric screw driver and now he has one all his own.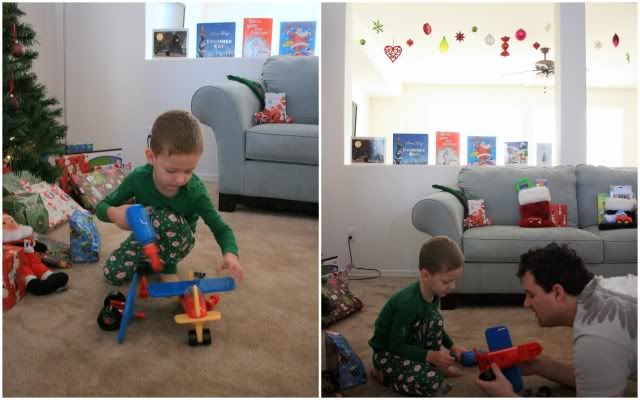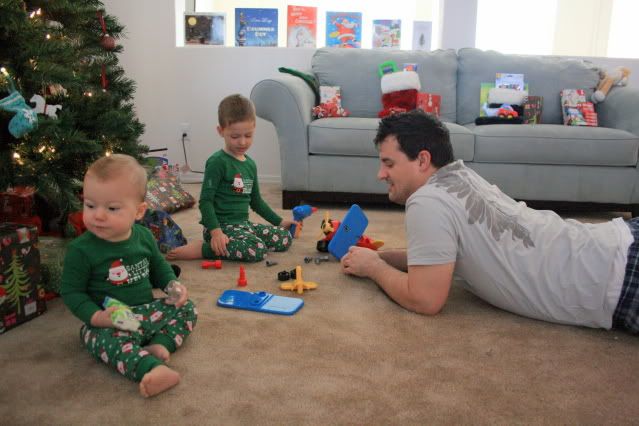 santa also left this baby walker for beckett and he LOVES it!
he feels like a new man now that he can walk everywhere his little heart desires.


atticus also loves the walker and the two have been practicing taking turns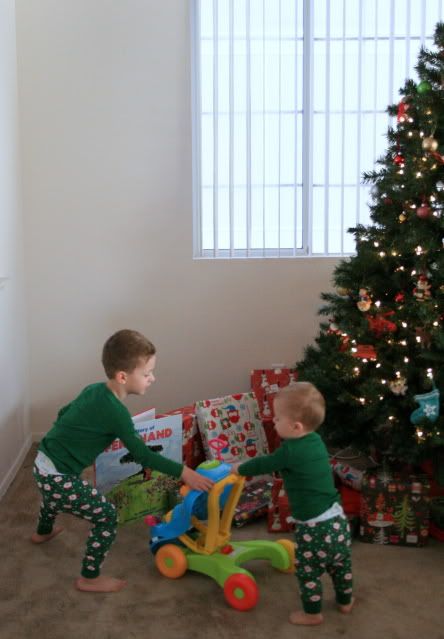 the aftermath
opening presents lasted all morning long because each time the boys opened a present they would play with it forever until they remembered that more presents awaited opening.
naturally playing in the wrapping paper was the most fun of all.

as per the mccoy tradition: tiny boxes of cereal for christmas day breakfast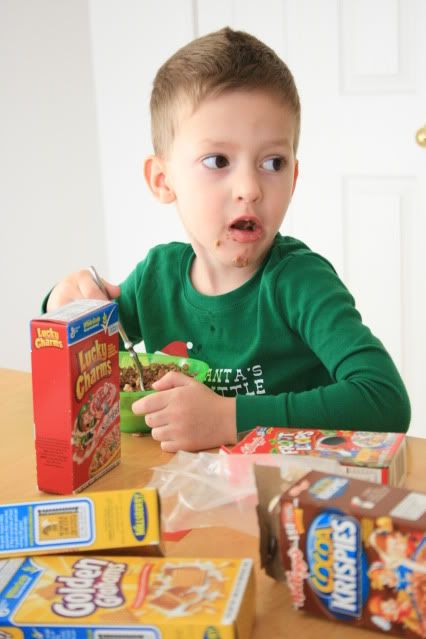 as usual darek was all clever and creative and got me the greatest gifts ever while i just got him plain old mediocre gifts. poor guy. he clearly didn't realize that his gift giving skills far surpass mine when he married me, but he knows it now! so i won't blog-brag about what i gave him but i will happily blog-brag about my two faves he gave me:
a kindle
(because i like to read...and read some more...and i also really love to read, and i quite often spend time reading...see how this was the perfect gift? always something to read!) and the
diana mini
who takes
lovely, beautiful, dreamy lomography pics
which i will happily and surely share with you soon. see, isn't my husband a total dream boat?
ok, i gotta run. time for zumba at the gym! have you zumba-ed? oh you must!
.ta.