christmas eve
we got gussied up in our christmas garb for a little outing to town square on christmas eve, mostly to play at the park, get ice cream and watch all the crazies who hadn't finished their christmas shopping yet. atticus and i ended up with kind of matching christmas sweaters this year so true to the dork that i am i wanted pics of us matching. atticus was less then thrilled. he was probably fretting over what it will be like at his wedding reception when we're all watching a slide show of the young lovers
and up will pop a photo of atticus in matching christmas sweaters with his mom.
i'm thinking he'll feel much like ralphie in aunt clara's pink bunny pajamas.
(i'm actually hoping to find those pink bunny jammies for next year's christmas eve. my poor boys)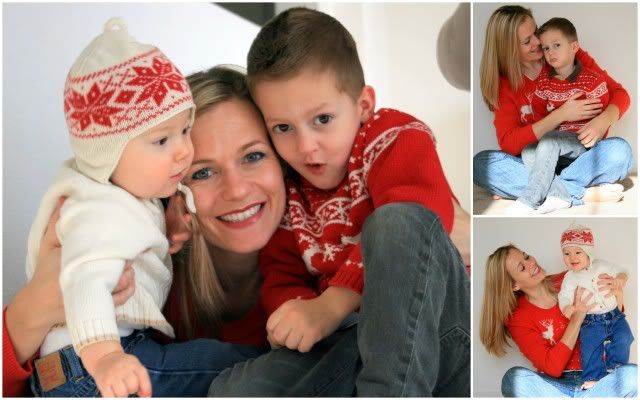 while we awaited the opening of christmas eve pj's beck spent time undecorating the tree
and eating the ornaments
which left him with glittery cheeks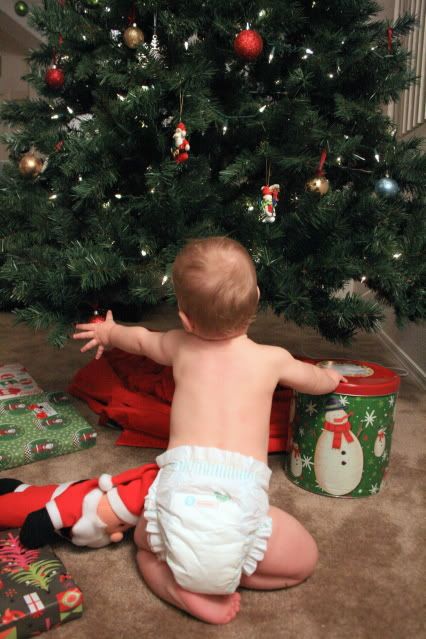 the fam in their jammies
this is tradition my family grew up with. new jammies. lots of silly pictures.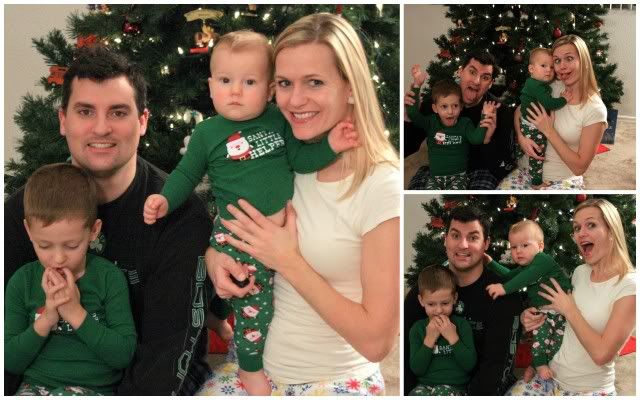 darek started a tradition of buying me a christmas children's book every year to open and read on christmas eve. this year the tradition got passed along to the boys. atticus (and i, since i'm a big fan of little drummer boy) got little drummer boy.
beck got santa's suit.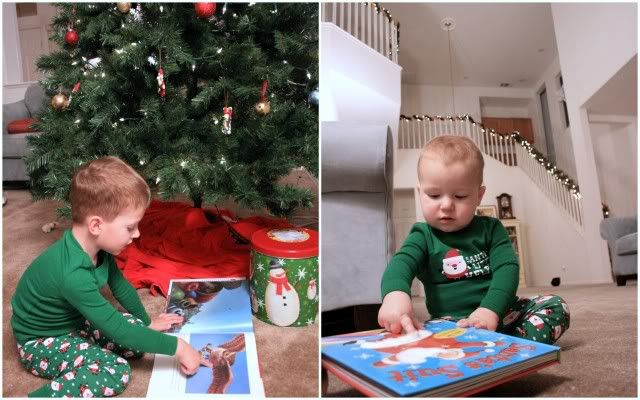 darek reading little drummer boy to us
we also read/acted out the nativity with the boys
which to be honest was sort of a disaster since they were tired and ready for bed by then
but i'm sure it will get more and more fun each year.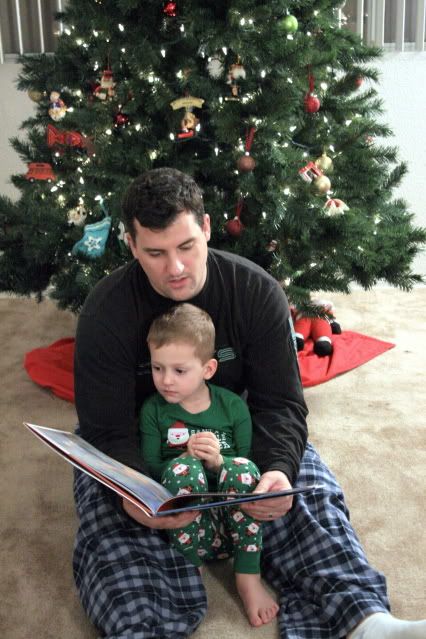 i admit that i felt an eensy weensy, teeny tiny bit gloomy early in the day on christmas eve, just missing family and stuff. however doing the christmas eve traditions with the boys was so much fun and made me so happy. plus christmas day itself was perfect watching their excitement and enthusiasm. i hope yours was great too!
PS
speaking of eensy weensy, teeny tiny bits of gloom:
we've watched movies set in boston for the last two nights and it made me homesick something fierce!
but then i heard you guys are buried up 20 inches of snow...
and although i can appreciate, even love, a good wintery snowfall, not so sad anymore
hope you guys are digging out and surviving!
PPS
and maybe another eensy weensy, teeny tiny bit of gloom:
beck's nursing strike might be permanent
i'll spare you the anatomical details...
but sad
.ta.