thanksgiving weekend
a few months ago when we were house hunting in the blazing heat of this desert land i walked into this house, turned right into the kitchen, saw the island and decided that not only was this the house for us but this was the kitchen destined to host thanksgiving this year. and hopefully many a year to follow. it was a dream and now my dream has come true. huzzah!
we had the LA mccoys, the AZ morleys and garlan and amanda (hereafter referred to simply as "garmanda") from utah. we are so lucky that they all came - THANK YOU everyone for coming. you made this thanksgiving especially memorable!!! plus you're all just the coolest and i felt real lucky to have you around.
as our dining room is still dining room table-less we did a little sneaky action stealing tables and chairs from the church to accommodate all s-e-v-e-n-t-e-e-n of us. it was pretty much a dream come true with delicious turkey (aka rupert) and all the other goodness that thanksgiving brings. for real - delish! thanks for all the help cooking people!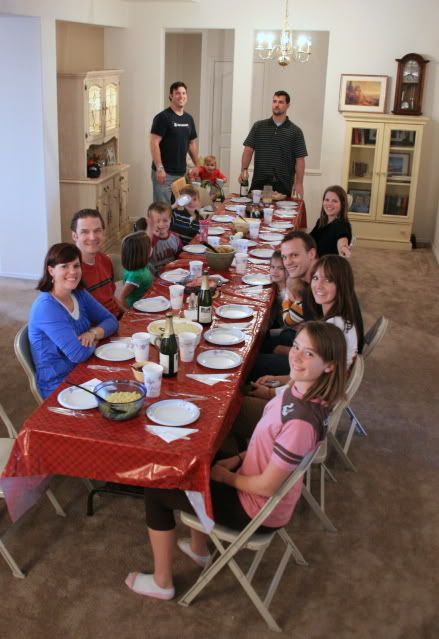 all the cousins
they all played so well together, nary an argument to be heard. and for the most part they all slept well and were happy campers for our shin dig (except for the first night when beckett was busy growing teeth. needless to say that was a less than stellar night's sleep. however it was greatly improved by erin's willingness to help rock the little man. THANK YOU erin...even if you did scare the dickens out of my in the pitch black dark!)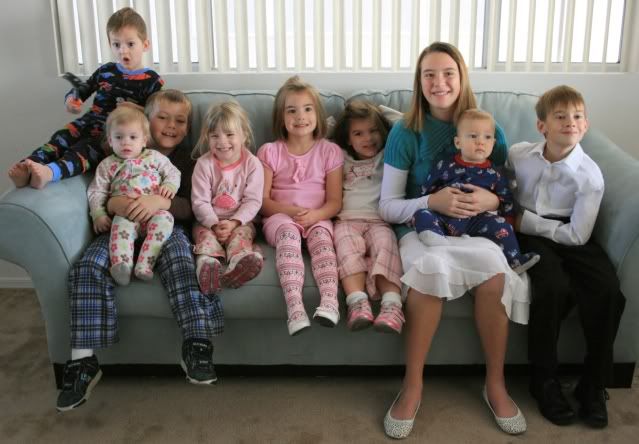 have i ever bragged to you about how i married into a really great family?
if not, let me do so now: i married into a really great family
i'm especially fond of my sisters-in-law (and lucky me i have several more not pictured here)
they are just cool and down to earth. and so helpful with cooking and cleaning and taking care of the kids that having a house full of people was easy and fun! you ladies are the best!
plus my house was CLEANER after they left then when they got here - miracles left and right!
not to mention our early morning black friday shopping, H&M extravaganza and outing to see harry potter. rob was right when he said, "this is turning into a girls' weekend."
thank you to the husbands/dads/uncles that made the impromptu girls' weekend possible.


we had birthday party #2 for atticus while his cousins were in town. the kid got spoiled with the best gifts from everyone. thanks for showing the love peeps and making it such a happy birthday for the big three year old.
this is what happens when i say, "smile for the camera."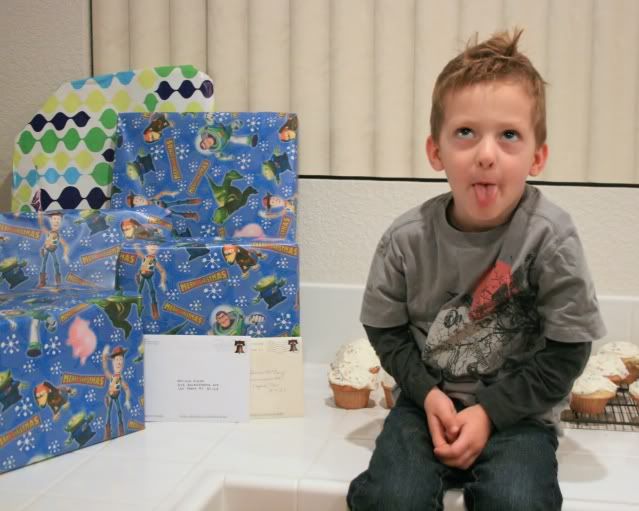 more cupcakes and blowing-out of candles


sitting on the island opening gifts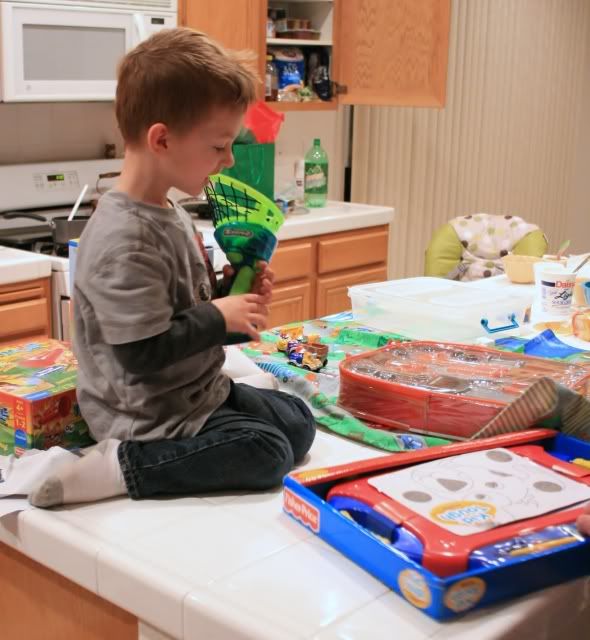 the festivies would not have been complete without a little bingo tournament complete with delicious candy prizes. it was lots of fun despite atticus' thrilled expression here.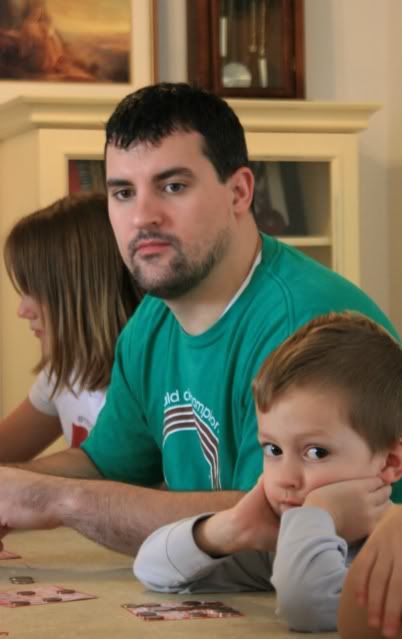 how precious is this little girl?


and here's another one!
i have the cutest nieces and nephews, sadly i wasn't diligent in getting individual pictures of each one. sorry!


the newlyweds
aren't they beautiful?
as far as i can remember when i was a newlywed i'm pretty sure i was just obsessed with darek and probably not all that helpful to have around - that is not the case for the lovely garmanda! they are SOOOOOOO good with the kids and just so helpful with cooking and cleaning! plus they are just plain cool and fun to hang out with so that's also a plus. so glad you guys came! thanks for your help!


the spontaneous dance party
perhaps my favorite event of the weekend
blast the music and dance your pants off!


dancing, dancing, dancing


i have so much to be grateful for
i've been walking around my house for the last few days with such a grateful heart!
i love my family - all the mccoys and ropers that make life so much fun!
i love my sweet husband who's really got the whole being-a-great-husband thing down pat!
and my sweet boys - words aren't enough, i love you with my whole heart and soul!

i hope you all had a wonderful thanksgiving!
gobble, gobble