the festivities
my sister and her family were passing through LV on saturday on their way home from CA.
we were so happy that they decided to stay the night and celebrate halloween with us.
it was so much fun to hang out with them and we wish they'd been able to stay all week!
here's the rundown
the make-up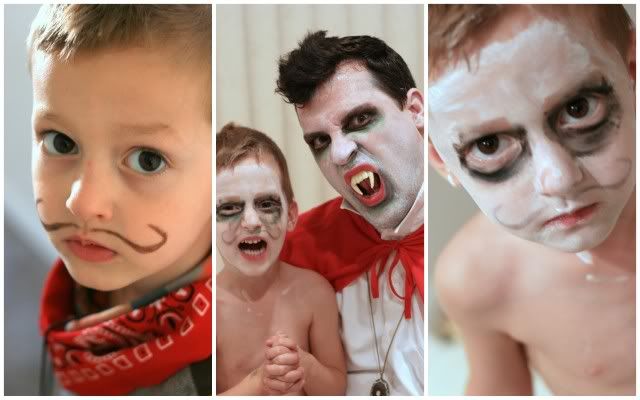 the skeleton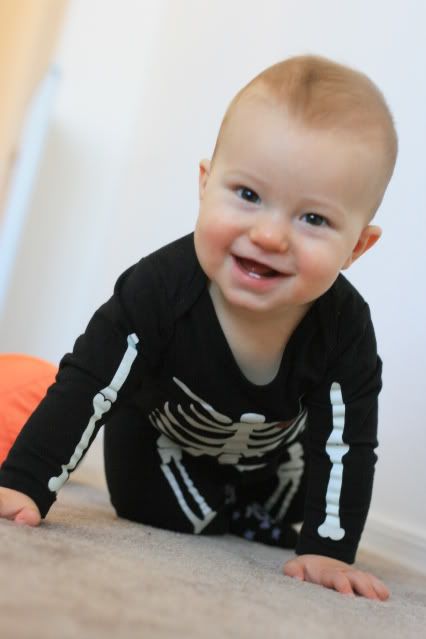 the southern belle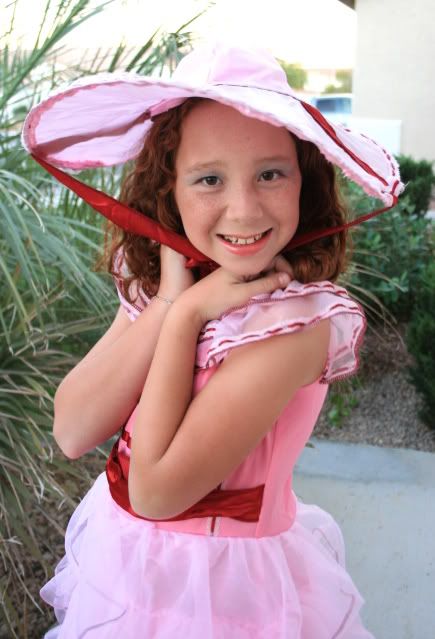 the cowboy with his banjo

K, J and A brought the boys presents from disneyland
mickey mouse pumpkin ears for atticus
and a mickey mouse pumpkin for beck
that atticus confiscated


saturday night we dressed the kids in their costumes and went to pumpkin town
for rides and games and RTVs and the hay maze and all kinds of halloween goodness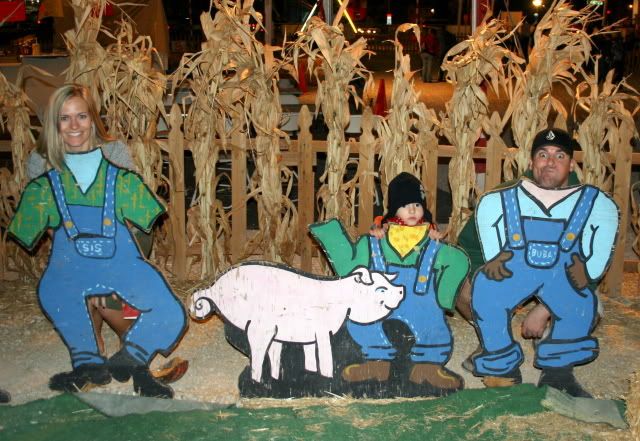 riding the batman boats


"yee-hawing" on the ponies


we solved the lackage of trick-or-treating problem by buying bucket loads of candy
and having the kids trick-or-treat from room to room in our house
we even turned off the lights, played scary music
and darek did a little scare house in our closet
the kids loved it!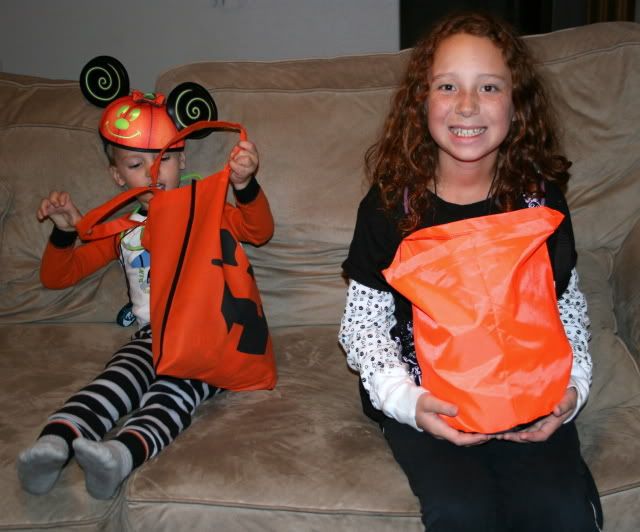 beck eye balling att's candy
incidentally beckett's shaky crawling really took off this weekend
as he made a beeline for any and all candy within a five foot radius
i guess all he needed was a little incentive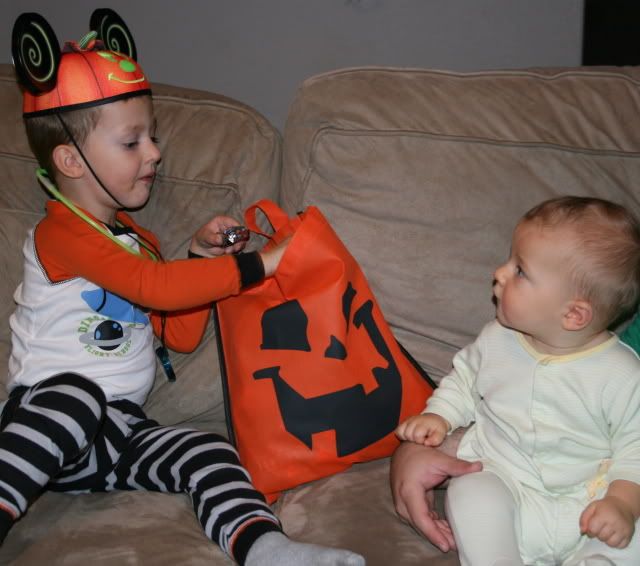 and finally last night darek got all decked out to scare the little neighborhood kiddies
when they came trick-or-treating. during the first hour we only got a couple of trick-or-treaters
and we thought maybe we had moved into an anti-halloween neighborhood but then it really picked up and it was so much fun! we decorated our doorway with cobwebs and a black light and played our scary music. our neighbor told us that there used to be a guy next door that did a whole haunted house each year that was packed. he hasn't done it for a few years tho so we're thinking maybe next year we'll do a little haunted maze through our garage for trick-or-treaters. we'll see.

we hope you had a
happy halloween!