baby jail
poor beck
often in baby jail
for his own protection of course
because on the other side of this gate...

are these stairs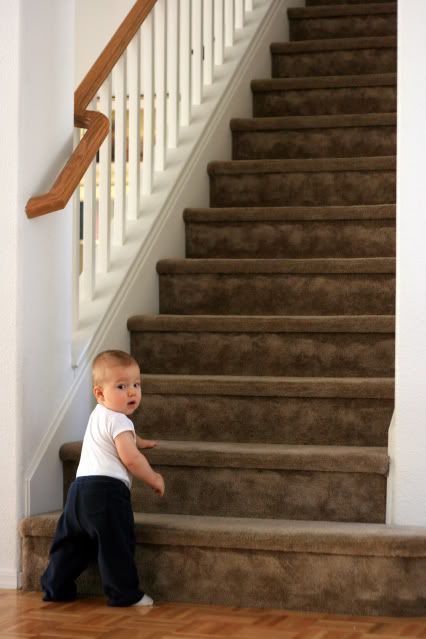 i took the boys to the library a couple weeks ago and
beckett crawled over to a box of books and pulled himself up to standing!
i couldn't believe it! why are you so huge, beck? i keep thinking of him as my baby but today
we had a little newborn visit us and i can't believe my huge chubbers was ever that mini.
time please slow down so i can catch my breath and snuggle my baby...