1...2...3...
happy 3rd birthday sweet baby boy

i let him have an early cupcake, before the party started
mostly so i could get pictures like this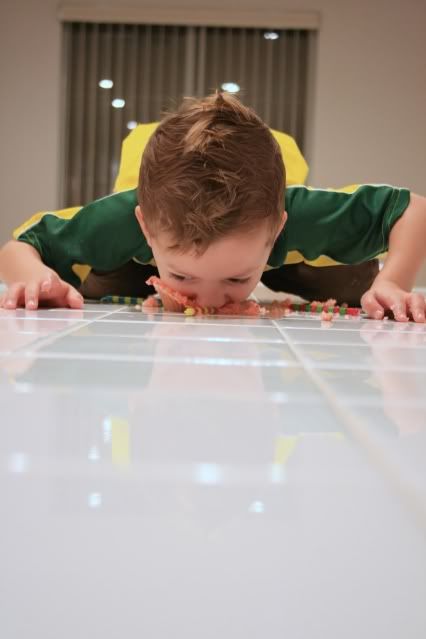 B and C's family (aka "the guys") came over sunday night
for an early birthday party since they'd be out of town today.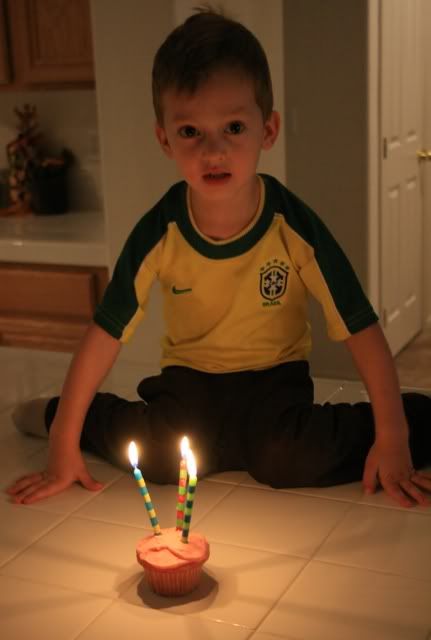 it would be a fierce understatement to say that atticus was happy
he's probably never been happier

treats
presents
and the guys
all his favorite things

after opening present all the kids played t-ball in the living room (remember, no furniture)
and also played the lily pad game that the guys gave atticus

they had so much fun, everyone was laughing so much
and atticus was glowing with joy!

thank you to all the guys for making A's b-day so happy
plus, we're hosting t-day for our AZ, LV and UT cousins/aunts/uncles this week
which means another b-day party is in the making for the newly turned three year old!
i love you atticus. you have changed everything about me.
happy birthday squirt!