remember a month ago
when i blogged that i was so happy that september had arrived?
and i predicted that this fall season would make me miss new england something fierce?
well, once again my psychic powers have proven correct
i miss boson
like mad
*sigh*
we had a beautiful month here in the desert
but this last week we jumped back up to 100+ temps
and happily i can say that i don't mind the heat
i just miss the leaf peeping
and the apple picking
and the charm
and character
of boston
i have reasons to live in the west,
but i've been surprised at how much my heart has stayed in the east
we've been working on our guest room this last month and darek made an observation to me
that i'm unconsciously creating a new england bed and breakfast
and he's totally right
come to think of it if i could just transplant an entire berkshire-style new england B&B
on an acre or so of green lush gorgeous land, complete with orchard and pumpkin patch,
perhaps with a little cape cod style and might as well bring cape cod as well
since this is my fantasy and i can do whatever i want
that's what i'd do
because that's what i miss
and come to think of it, i've been trying to create a NE B&B ever since moving into our house
atticus' room has a norman rockwell theme
the nursery is sort of country cottage-ish
and i've bought three hutches - THREE! what am i going to do with three hutches?
darek is making me sell one
he's drawing the line at two...
which is reasonable, i suppose
and you should see all the other stuff he's had to draw the line at
antiques, antiques, antiques, did i mention antiques?
i love me some old fashion trunks and cedar chests and roll top desks
and grandfather clocks and antique couches and credenzas and vanities etc. etc.
not to mention the penny tile i'm already plotting and planning to put in
and
THIS
wallpaper that is so beautiful it brings tears to my eyes
(not to mention the blue velour antique couch, sheer perfection!)
anywho...little by little, i must be patient...
but nonetheless - boston, how about you come for a little visit?
i'll try to make you feel at home
moving on...
remember these before pics?
well here are some after pics
and trust me, these pictures should be far more impressive considering the time and turmoil
we put into these projects! oh well, we learned from our (numerous) mistakes and setbacks
and it will be easier next time. we crisped them up with clean white
(they were a dingy green tinted cream) and new gold (that was the nightmare part)
and polished the raised edges of the hardware to bring out the antiqued details.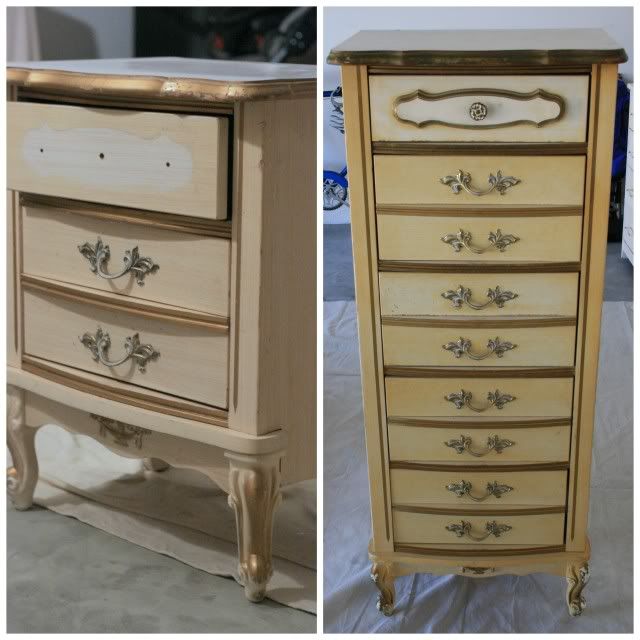 and sadly, we don't super love the outcome so darek suggested selling them on ole' craigie
i don't know tho...i think i'll hold onto them for now
i kind of wish we had gone a totally different color
instead of just recreating a cleaned up version of their former shabby selves.
maybe i'll redo...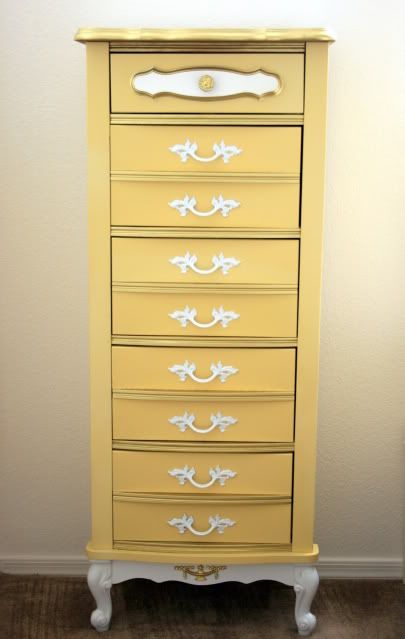 anyway, all these pieces are in the guest room
someday it will all be pulled together and deserve a little bloggy tour

until then...
.ta.